Housing Market Rebounds, But Its Effect On U.S. Economy Is Not What It Once Was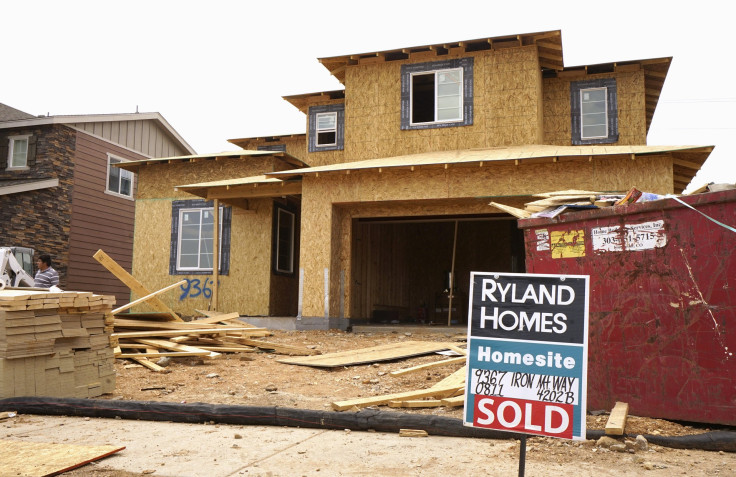 American homeowners are finally rebounding from the housing crisis that left many underwater on their mortgages -- but that rebound is not lifting the economy the same way it might have in the past, because housing is playing a smaller role overall.
The Federal Reserve reports that home equity in the U.S. has doubled to $12.1 trillion since the housing price low in 2011. That indicates that homeowners' equity as a share of real-estate values is almost at the point it was at 10 years ago, before the housing downturn. While homeowners are accessing their equity at higher levels than last year, the numbers are still low -- and thus not offering the same boost to the economy such home equity numbers might have once done. (According to Inside Mortgage Finance, homeowners borrowed $43.5 billion against their homes via home equity in the beginning of 2015 -- and increase of 45 percent from 2014. But before the housing crisis, the numbers were even higher.)
According to Moody's Analytics, every $1 increase in home equity in the fourth quarter of 2014 resulted in about two cents of extra consumer spending over the next year-and-a-half -- a figure that is about the third it was before the housing crisis. That's because consumers are more skeptical about their financial situations than they once were.
"Consumers are definitely more conservative financially than they were 10 years ago. They've seen that house prices can be volatile," Fannie Mae chief economist Doug Duncan told the Wall Street Journal.
Another reason is that mortgage lenders are tighter with those funds than they have been in the past. During the housing heyday, it was not uncommon for banks to lend 100 percent against the equity of a home, while today few will go over 80 percent, the Wall Street Journal reports.
But there is reason for optimism. The housing market of today is different from the one in the late 2000s in several key ways, said economists Reuven Glick, Kevin Lansing and Daniel Molitor in a report issued by the Federal Reserve Bank of San Francisco.
"The increase in U.S. house prices since 2011 differs in significant ways from the mid-2000s housing boom," reads the report. There is also a "less-pronounced increase in housing valuation, together with an outright decline in household leverage — a pattern that is not suggestive of a credit-fueled bubble."
Other economists suggest that home equity could also start playing a bigger role in the economy one again, particularly because in many metro areas, housing prices are starting to overtake the peak levels from the housing boom period. That means fewer homeowners are underwater on their mortgages -- and are more likely to spend money on home improvements or buy and sell real estate.
© Copyright IBTimes 2023. All rights reserved.