Hong Kong Regulator Issues Warning Against Crypto Firms That Claim To Be 'Banks'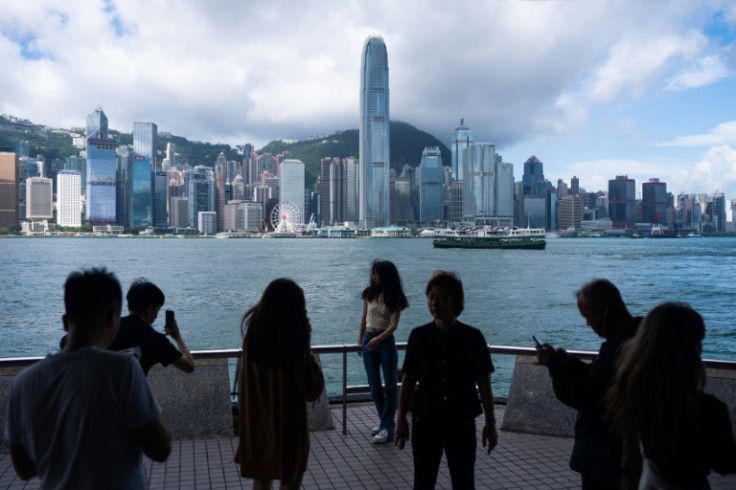 KEY POINTS
Only licensed institutions are permitted to conduct banking activities in the region
Hong Kong has been cracking down on violators of its licensing laws
It is looking to bolster its position as a global hub of the crypto industry
Hong Kong's central bank has warned investors to be alert of crypto businesses that call themselves "banks," saying such companies are violating the region's banking laws. The financial watchdog said only licensed institutions are permitted to carry out deposit-taking businesses in the city.
The Hong Kong Monetary Authority (HKMA) said descriptions like "digital bank" and "crypto bank" could mislead people into believing that such businesses are authorized in the region and they could trust their money with them.
"These descriptions may mislead members of the public into believing that those crypto firms are banks authorized in Hong Kong, to which they can entrust their savings," the HKMA said in a news release.
Under the banking laws of the region, only licensed institutions are permitted to conduct banking activities and deposit-taking businesses, the central bank added.
"Other than authorized institutions, it is a misconduct for an entity to use the word 'bank' in the name or description under which they carry on business, or make any representation that they are a bank or carrying on banking business in Hong Kong," it said. "It is also an offense for any person to carry on a business of taking deposits in Hong Kong or invite members of the public to make any deposit."
People can verify the authorization of an entity to conduct crypto business on the register of approved institutions on HKMA's website.

Hong Kong has been cracking down on violators of its licensing laws. The Hong Kong Securities and Futures Commission (SFC) warned last week that applicants who violate necessary regulations may not receive a license under the new regime for crypto retail trading in the region. The markets watchdog noticed a number of unlicensed cryptocurrency exchanges engaging in "improper practices" in the city.
"It is an offense for any person to make a fraudulent or reckless misrepresentation for the purpose of inducing another person to trade in virtual assets," the SFC said.
As China continues its crackdown on cryptocurrencies, Hong Kong looks to bolster its position as a global hub of the crypto industry. It has issued a number of guidelines welcoming crypto businesses. Authorities also encourage banks to work with crypto firms in the region. After Hong Kong introduced its new licensing regime on June 1, HashKey and OSL became the first two exchanges to get the approval to offer retail trading in the region.
(Correction: An earlier version of this story inadvertently used a picture, with a caption that mentioned a company that was not in any way connected to this news. The picture and caption have been removed and we regret the error.)
© Copyright IBTimes 2023. All rights reserved.