Nestlé Horse Meat DNA Found In Beef Pasta Meals, Swiss Company Pulls Products From Shelves In Italy, Spain And France [PHOTO]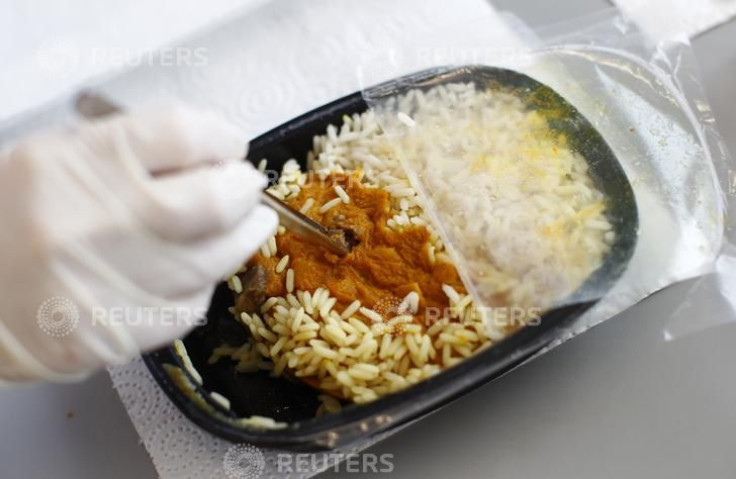 Nestlé (VX:NESN) is pulling beef pasta meals from supermarket shelves in Italy, Spain and France after traces of horse DNA were discovered in product supplied by German firm H.J. Schypke.
The Swiss company said levels found were above the 1 percent threshold the UK's Food Safety Agency uses to indicate likely adulteration or gross negligence.
"We have informed the authorities accordingly," Nestlé said in a statement late Monday. "There is no food safety issue."
The Switzerland-based company said it is removing two chilled-pasta products, Buitoni Beef Ravioli and Beef Tortellini, from sale in Italy and Spain immediately. Lasagnes à la Bolognaise Gourmandes, a frozen meat product for catering businesses by Nestlé Professional produced in France will also be withdrawn from sale.
Nestlé's recent discovery comes amid Europe's growing horse-meat scandal which, over the past two weeks, has affected products labeled as beef in several European countries.
Starting in Ireland just last month, authorities found horse meat in beef burgers sold in large UK supermarket chains. The scandal has since spread, prompting supermarkets in the UK, France, Germany and Switzerland, including British retail giant Tesco PLC, to withdraw millions of products.
Nestlé's announcement comes just one week after Chief Executive Paul Bulcke said the entire food industry had been affected by the horse-meat scandal, although Nestlé wasn't directly.
"It has affected us because the whole food and beverage industry is in question again," he said on Feb. 14 at a news conference at the company's headquarters in Vevey, Switzerland. "This is bad for so many people working hard to give safe and good food."
While horse meat itself hasn't been proven unsafe, there have been concerns about hormones and drugs in horses passing into the human food chain.
"We are also enhancing our existing comprehensive quality assurance program by adding new tests on beef for horse DNA prior to production in Europe. Assuring the quality and safety of our products has always been a top priority for Nestlé. We want to apologize to consumers and reassure them that the actions being taken to deal with this issue will result in higher standards and enhanced traceability," Nestlé said in a statement.
In November 2012, Nestlé recalled batches of an ingredient used in the Nesquik chocolate powder production process because of the possibility that it might contain salmonella. No reports of illnesses or adverse health effects associated with Nesquik chocolate powder have been reported since the recall.
© Copyright IBTimes 2023. All rights reserved.