Hostility Against Religion Declining Worldwide, Jew Harassment On The Rise, Report Says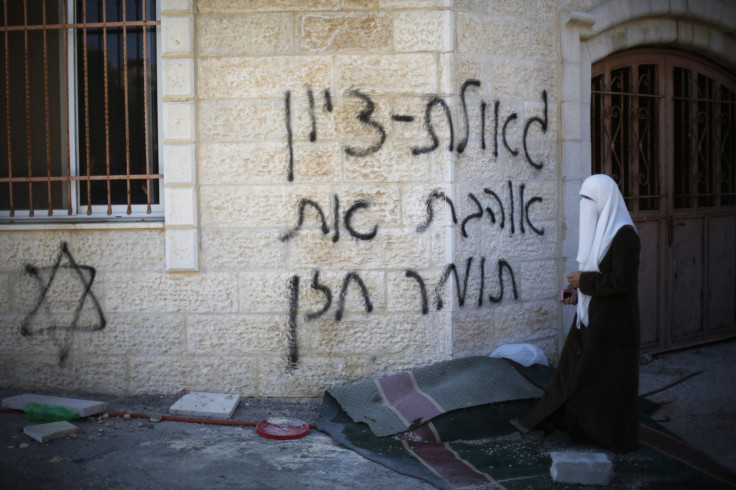 Attacks on religions around the world declined in 2013 after climbing to a six-year high the year before, according to a Pew Research Center report released Thursday that examined social and government attitudes toward religion. However, a quarter of the countries surveyed still experience high levels of faith-related hate crimes, ranging from vandalism to violent assaults. The number of countries with high levels of governmental restrictions on religion remained about the same from 2012 to 2013, the report showed.
The median level of social hostilities decreased in all five regions in 2013, but 73 countries still report high levels of social aggression against religion. Hostility remained the highest in the Middle East-North Africa and Asia Pacific regions out of the five areas examined, including Europe, sub-Saharan Africa and Americas. The Central African Republic and Niger reported the steepest increase in social hostilities toward religious groups in 2013 as Christians and Muslims were targeted.
Christians were found to be harassed in 102 countries and Muslims were harassed in 99 countries, and both remain the most-harassed religious groups, as in previous years. These two religious groups collectively comprise more than half of the world's population. The report had data up to 2013, and while the data showed that Muslim harassment had been falling up to that point, there has been a recent spike of hate crimes targeting Muslims around the world following several incidents such as the Charlie Hebdo shooting in Paris last month. The actions of the Islamic State militant group have also caused increased hostility against Islam.
Harassment of Jews reached a seven-year high and 77 countries – or 39 percent of the countries surveyed – reported harassment of Jews by government or social groups. That number has steadily increased from 26 percent in 2007. In Europe, 34 of the region's 45 countries reported Jew harassment (76 percent).
A total of 198 countries around the world were surveyed, and the report studied not only the levels of hostilities against religions but also how tightly controlled religions are in these countries. The report looked at policies limiting expression of faith, prohibiting conversion or even outright bans on religion. China had the most governmental restrictions on religions, while India had the highest level of faith-related hate crimes.
Overall, more countries experienced decreases in government restrictions on religion than increases. The Asia-Pacific and sub-Saharan Africa governments imposed more restrictions on religions, while Middle East-North Africa and Europe governments decreased them. It stayed the same in the Americas. Government restrictions were highest in the Middle East, Southeast Asia, Russia and China.
Countries that had restrictions against religious minorities were also more likely to report hostilities against them. According to the report, "Restrictions and hostilities targeting religious minorities often correspond with higher levels of government restrictions and social hostilities."
© Copyright IBTimes 2023. All rights reserved.