Hourly Workers' Pay Fell most Since 1947 During the First Quarter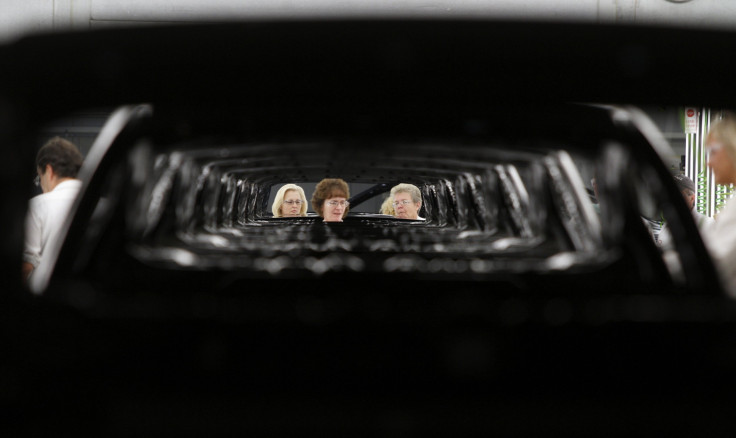 The Bureau of Labor Statistics announced drops in labor costs Wednesday, showing that U.S. workers and businesses were not as productive in the first quarter as had been expected.
Newly revised figures for the January-March period show that productivity measures rose by only 0.5 percent overall vs. the 0.7 percent originally estimated.
Hourly worker compensation played a big role too, plunging 3.8 percent in the first quarter instead of rising 1.2 percent, as originally estimated, marking compensation's steepest decline since the Labor Department began keeping track of the statistic in 1947. The manufacturing sector saw the largest drop in compensation, and when adjusted for inflation, hourly wages fell even more dramatically, to 5.2 percent.
Check out this interactive chart that compares increases in corporate profits (before taxes) to an American worker's average annual wage*. Corporate profits are expressed in millions of dollars.
The 3.8 percent decrease in hourly compensation plus the 0.5 percent increase in productivity combined to push labor costs in nonfarm businesses down by 4.3 percent. Labor costs reflect how much it costs a business to produce one unit of output.
Despite the quarter-over-quarter declines, compensation has risen 2.0 percent in the year-over-year measure while unit labor costs have gone up 1.1 percent annually.
Other adjustments include output, which was revised down from 2.5 percent to 2.1 percent, as well as growth in hours worked, which dropped from 1.8 percent to 1.6 percent.
*Sources for chart: U.S. Social Security Administration, St. Louis Fred
© Copyright IBTimes 2023. All rights reserved.