House Passes 'Protect Life Act,' Controversial Anti-Abortion Funding Bill [VIDEO]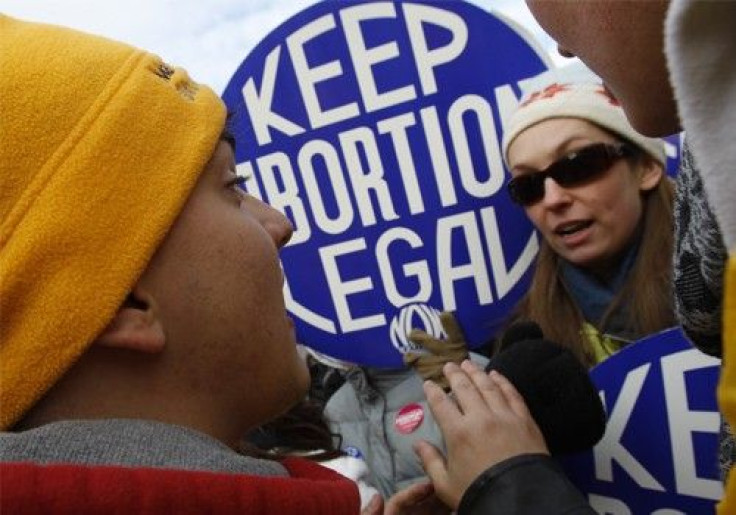 Congress passed the Protect Life Act Thursday evening. The bill, introduced by Rep. Joe Pitts (R-Pa), is an attempt to bar federal funds from going towards health care plans that cover abortions.
The bill, HR 385, prohibits women who are under the Affordable Care Act to purchase health insurance plans that cover abortion, even though most health insurance plans do in fact cover abortions.
It also makes it legal for hospitals, such as those who may find abortions morally objectionable, to deny abortions to pregnant women with life-threatening conditions. Current law requires hospitals to give a patient whatever care they need in life-threatening situations, but the Protect Life Act relieves hospitals of their medical obligations.
Congress has passed refusal laws before, but it's never blatantly tried to override emergency care protections, said Sarah Lipton-Lubet, policy counsel at the American Civil Liberties Union. We've heard proponents of this bill say that women don't need emergency abortion care, but that is really just willful blindness to the facts.
The bill does stipulate that it excludes cases where the pregnancy is the result of an act of rape or incest and cases where a woman suffers from a physical disorder, physical injury, or physical illness that would... place the female in danger of death unless an abortion is performed.
However, the bill also says that the federal government cannot discriminate against medical professionals that do not wish to provide abortions.
Although the Protect Life Act passed the House 251 to 172 Thursday night, but it is unlikely to pass the Democrat controlled Senate. The White House released a statement saying President Obama would veto the bill if it were to reach his desk.
The Administration strongly opposes H.R. 358 because ... the legislation intrudes on women's reproductive freedom and access to health care and unnecessarily restricts the private insurance choices that women and their families have today, the White House said in a statement.
A supporter of the bill, House Majority Leader Eric Cantor (R-Va.), told voters last week that Protect Life Act's purpose is to ensure that no taxpayer dollars flow to health care plans that cover abortion and no health care worker has to participate in abortions against their will.
However, some have argued that the bill is facetious and unnecessary because the Affordable Care Act already separates federal funds from private insurance payments of abortions. In a lawsuit between former Rep. Steve Driehaus (R-Ohio) and the Susan B. Anthony List, a federal court found in August that the express language of the [Affordable Care Act] does not provide for taxpayer-funded abortion.
The controversial anti-abortion bill while supported heavily by Republicans, received impassioned testimony by many congressman. Rep. Jackie Speier (D-Calif.) said she personally faced a situation in which an abortion was a medical necessity.
I was pregnant, I was miscarrying, I was bleeding, she said on the House floor Thursday. If I had to go from one hospital to the next trying to find one emergency room that would take me in, who knows if I would even be here today. What my colleagues on the other side of the aisle are trying to do is misogynist.
Minority leader, Rep. Nancy Pelosi (D-Calif.) also expressed fury at the House's proceedings.
I can't even describe to you the logic of what it is that they are doing, she said. I just know that you'll see a large number of women on the floor today fighting for women's health issues as well as to point out how savage this is about withholding care for a woman because of this legislation.
Watch Speier Debate the Protect Life Act on Capital Hill:
© Copyright IBTimes 2023. All rights reserved.