How Does Facebook News Feed Work? Social Media Leading News Source For Most Americans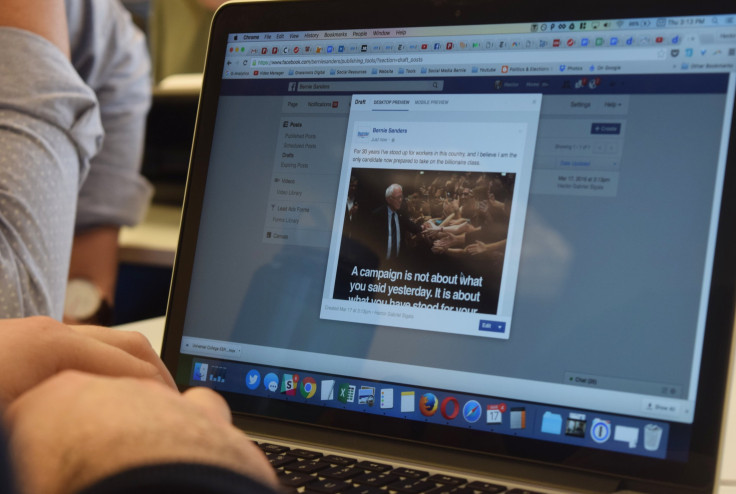 In the wake of Republican Donald Trump's victory in the 2016 election race, several people have criticized Facebook for not doing enough to clamp down on the fake stories that were shared on the social networking site, which some believe may have fueled the real estate mogul's win.
Facebook's CEO Mark Zuckerberg dismissed the criticism calling the notion of fake news influencing voters a "pretty crazy" one. He also argued that there was a very small amount of fake news on Facebook.
According to the Pew Research Center, 62 percent of Americans get their news from social media, with Facebook being the leading source. Hence, how Facebook curates its news feed could affect what Americans read.
The company constantly changes the algorithm that determines what shows up on the news feed. According to Facebook, the news feed constantly updates itself based on your activity and connections on the site.
The news feed shows posts from friends you interact with the most. It also shows posts that have the most number of comments or likes. Another factor Facebook uses to decide what turns up on your feed is whether the post is a photo, video or status update and when it was posted.
According to TechCrunch: "Facebook prioritizes stories you'll Like, comment on, share, click, and spend time reading, which we'll refer to as 'engagement.' Facebook also runs both online surveys and offline focus groups to get more feedback about what stories people think should appear."
If many of your friends have shared a particular story, it is more likely to appear higher up in your news feed. You can also see your friends' activities on your feed including your friend's comments on stories from people you're not friends with.
However, users have some control over what appears on their news feed. You can, for example, hide a post so you see fewer stories related to the post. You can also "unfollow" a person or page so you don't see any more posts from the page or the person.
As for advertisements, Facebook uses a similar algorithm wherein it ranks the relevancy of the ads based on your interests. The more Facebook knows about you — based on the information you've added in your profile and the pages you like — the more relevant the ads inserted will be.
© Copyright IBTimes 2023. All rights reserved.
FOLLOW MORE IBT NEWS ON THE BELOW CHANNELS