Walmart Lawsuit: The Pants Don't Fit Me, Woman Claims In Suit
Walmart (WMT) is being sued over its delivery driver uniforms after a female driver who works for the company claimed that the pants the retailer issues don't properly fit women.
The female driver, Diana Webb, who has driven for Walmart's distribution center in Cullman, Alabama, since July 2020, claimed in her lawsuit that she had to purchase her own pants and shorts because the ones from the company weren't comfortable and didn't fit her properly, AL.com reported.
Webb's complaint contends: "This is blatant sex discrimination by Walmart against its female drivers," according to the class-action lawsuit. She filed on behalf of all female drivers that are affected nationwide by the improperly fitting pants, according to Business Insider.
The lawsuit maintains that Walmart drivers must wear a uniform when driving for the company that includes pants and shirt, or they will be subject to "immediate termination," the news outlet said.
While Walmart provides uniforms for drivers, Webb claims that only men's pants are provided for both male and female drivers, according to the lawsuit obtained by Business Insider.
The complaint goes on to say, "For female drivers, it is impossible to wear the men's pants provided by Walmart specifically made to fit only male employees due to anatomical differences between the sexes."
Walmart does allow female drivers to buy their own pants, but the expense of these pants is the responsibility of the women, including laundering and dry cleaning, which the retailer picks up for company-issued pants, the lawsuit says.
Webb claims that she went to her supervisor and human resources department about the pants issue several times to no avail before filing the lawsuit. She was denied reimbursement for the $300 to $400 cost of the pants and shorts she purchased to wear as part of her uniform, AL.com said
Webb has also filed a complaint with the Equal Opportunity Employment Commission, she told AL.com.
Webb's Attorney, Eric Atrip, told AL.com, "It's not a lot of money, but if you're making the women pay it and not making the men pay it, that's not fair.
"The law requires that people be treated equally. It doesn't require Walmart to pay for the uniforms. But what it does requires is Walmart treat the men and the women the same and that's all we're asking for," he added.
In her lawsuit, Webb is asking a federal judge to bar Walmart from discriminating against female drivers, repay female drivers for the cost of their uniforms, order the company to pay damages, court costs, and attorney fees, AL.com reported.
As of Thursday premarket hours, shares of Walmart were trading at $143.40, down 4 cents, or 0.03%.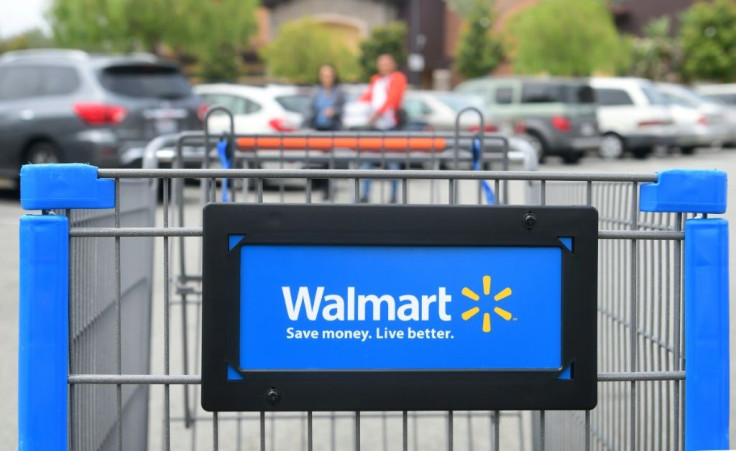 © Copyright IBTimes 2023. All rights reserved.