Why Costco Could Raise The Price Of Its Membership
Costco (COST) may be considering raising its membership fee, according to its chief financial officer Richard Galanti.
The wholesale retailer said it was possible that an increase could be coming to customers' membership fees. However, Galanti hedged, saying that a decision was not made by the company just yet.
Costco has not increased the cost of its memberships to its wholesale clubs since June 2017.
Galanti said during the company's latest earnings call, which occurred on Thursday, Costco typically raises rates every five-and-a-half years, according to a transcript of the call from Seeking Alpha.
"I think the question will continue to be asked until we do or don't do something, but at the end of the day, we certainly feel very good about our member loyalty," Galanti said as he discussed Costco's Q2 earnings, the Seeking Alpha transcript indicated.
"At some point, it'll happen. But stay tuned," he added.
The news of Costco's possible price increase comes as Amazon announced a price hike for its Prime membership in February.
Monthly Prime rates will increase from $12.99 to $14.99, and yearly memberships will go from $119 to $139. New Prime members saw the price increase take effect on Feb. 18, while current members will be charged the new prices starting after March 25.
Costco has two membership types for its stores – a Gold Star and Executive membership, according to its website.
The Gold Star membership costs $60 per year and includes two cards per household as well as access to all warehouse clubs worldwide and Costco.com.
Costco's Executive membership has a price tag of $120 a year but earns 2% on all qualifying purchases up to $1,000, in addition to savings on vacations booked through Costco Travel.
Costco also announced earlier this week that it was opening nine new stores in North America by June.
The new stores will be located in Marcos, and Murrieta, California; Riverton, Utah; St. Augustine, Florida; College Station, Texas; and Salem, Oregon. Locations in Canada include N Oshawa, Ontario; Anjou, Quebec; and Kelowna, British Columbia.
As of Friday premarket hours, shares of Costco were trading at $518.50, down $14.55, or 2.73%.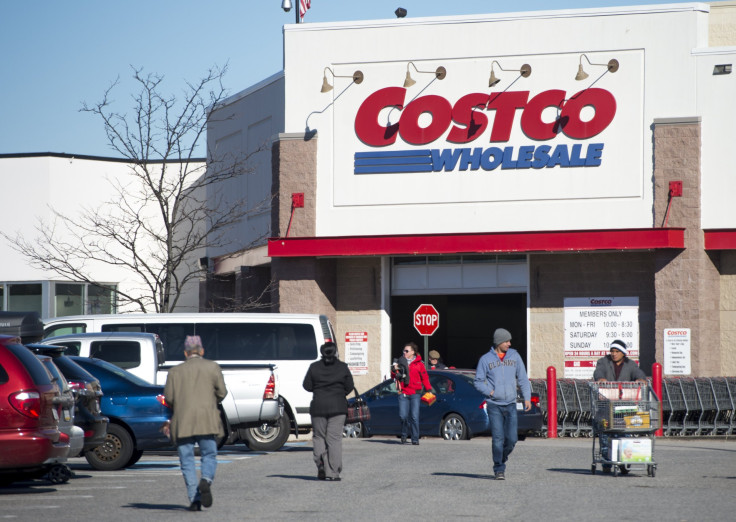 © Copyright IBTimes 2023. All rights reserved.