How Much Has The Syrian Civil War Cost Russia And The US?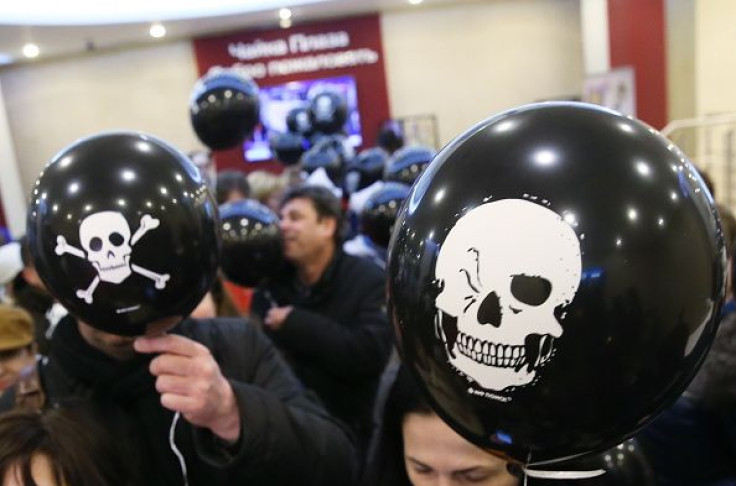 Russian President Vladimir Putin's striking announcement Monday on the withdrawal of Russian troops from Syria comes amid worsening economic conditions in Russia, with low oil prices and Western sanctions battering the economy.
Both Russia and the U.S. have spent millions of dollars a day on operations in Syria. Russia began airstrikes in Syria Sept. 30, 2015, and its 137-day involvement in the conflict has been estimated to cost approximately $3-4 million a day, according to figures from IHS Jane's, a defense analysis group. The Russian government has not released its own figures, and IHS has noted that its estimates could in fact be higher because cruise missile assaults were not included in the daily costs, the Moscow Times reported.
At the lower end of $3 million a day, Russia's involvement has thus far cost the Kremlin approximately $498 million, with higher-end estimates at $664 million, relatively low figures when compared with Russia's defense budget of approximately $50 billion.
The U.S. has spent approximately $11.5 million a day in its fight against the Islamic State group since the start of Operation Inherent Resolve in August 2014. Despite Russia's lower spending, the Kremlin managed to change the dynamic in the nearly five-year conflict by propping up longtime ally Syrian President Bashar Assad.
The Russian military pullout comes after the government decided on a defense budget cut of 5 percent in 2016, Reuters reported March 6. The substantial cut still needs to be approved by Putin, who has made restoring Russia's military standing a priority under his leadership. Russia's economy shrank by 3.7 percent in 2015, with estimates of a 1 percent decline in 2016.
Civilian Deaths in Syria in 2015 | Graphiq
European Union officials discussed relations with Russia on Monday; some nations, especially Hungary and Greece, are unhappy with the continuing sanctions against Moscow, the Wall Street Journal reported. Sanctions were levied by the EU and the U.S. following Russia's annexation of Crimea from Ukraine in March 2014. The subsequent war in Eastern Ukraine, in which Russia continues to deny any direct military involvement, has pitted Ukrainian government forces against Russian-backed rebels and left over 9,000 dead and 1.4 million displaced.
EU officials remained committed to continuing sanctions until the conditions of the Minsk peace deal over Ukraine are met; however, officials are scheduled to make their decision over whether to extend sanctions in June.
© Copyright IBTimes 2023. All rights reserved.