How Prince Andrew Snubbed Prince Charles, Camilla Parker-Bowles When They Needed Him
Prince Andrew snubbed Prince Charles and Camilla Parker Bowles when they needed him.
Many believe that the Duke of York is Queen Elizabeth II's favorite son. Meanwhile, it's not a secret that the heir apparent grew up at the care of his nannies. Prince Charles is not very close to his mom, Queen Elizabeth II.
The Queen and Prince of Wales' relationship turned worse following his failed marriage to Princess Diana. The monarch was also not supportive of Prince Charles and Camilla's relationship. In fact, Her Majesty reportedly wanted the Duchess of Cornwall gone after Princess Diana's death.
According to Daily Mail, Camilla felt that Prince Andrew was "unhelpful" to her and Prince Charles when it came to trying to win the royal family's acceptance.
"Camilla has always felt Andrew could have done more. The Queen listens to Andrew and he could have helped his brother at a time when he had few allies within the family," an insider revealed.
"In fact, I would go so far as to say he was deeply unhelpful when support would have meant a huge amount to her and the Prince. Looking back to when there was little public sympathy for Charles and Camilla, if not open hostility, it was a case of Andrew playing politics. Camilla hasn't forgotten."
At present, the Duke of York is in hot water due to his connection to Jeffrey Epstein. Royal expert Marlene Koenig urged Queen Elizabeth II and Prince Charles to help the duke.
According to her, it's time for the Duke of York to give up his patronages and let his daughters, Princess Beatrice and Princess Eugenie, take over his charities. Koenig believes that it's best for Prince Andrew to live quietly out of the public eye.
Netizens agreed with Koenig. According to one royal follower, it's time that the Queen and the heir take action because the controversy involving Prince Andrew has already "moved from embarrassment to sheer horror."
Queen Elizabeth II and Prince Andrew were last seen together two weeks ago. The Duke of York joined the Queen in a Sunday service in Scotland. They were photographed sharing a ride on the way to church.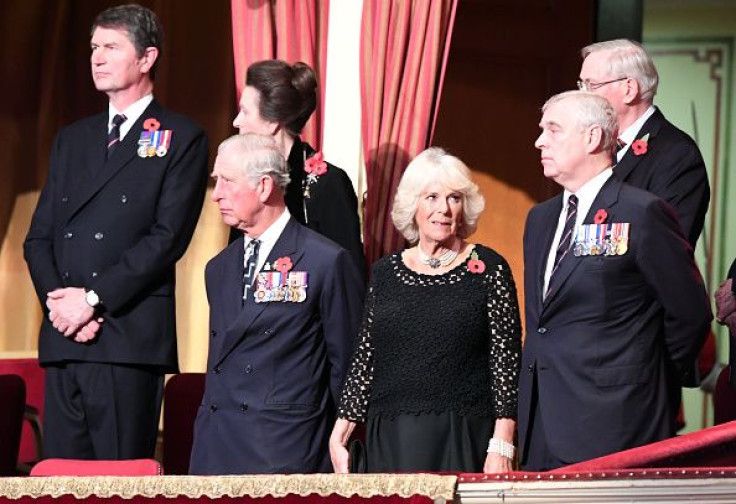 © Copyright IBTimes 2023. All rights reserved.