How Samsung Galaxy Buds Live Fares Against Galaxy Buds Plus, Apple AirPods Pro
KEY POINTS
Samsung's new Galaxy Buds Live is here
The new wireless earbuds offer great performance at a cheap price
It comes as a strong rival to Apple's AirPods and AirPods Pro
Samsung recently released the new Galaxy Buds Live, its latest pair of wireless earbuds that, for the first time in the company's history with earbuds, feature active noise cancellation.
But how do the new wireless earbuds fare against its predecessor, the Galaxy Buds Plus, and its rival, the AirPods Pro? Here's a quick review of the new Galaxy Buds Live and how it differs from the two in terms of design, performance and features.
The Galaxy Buds Live features a unique design that lets it stand out from other wireless earbuds – or wired, for that matter. The earbuds have the shape of a kidney bean, which earned them the moniker "Galaxy beans" before launch.
The new Samsung earbuds do not have in-ear tips like the Galaxy Buds Plus and AirPods Pro. This design means that Buds Live doesn't have the same passive sound isolation features that the other two devices have.
CNet noted that the "live" sound that results from this design actually gave the device its name: Galaxy Buds Live.
The Galaxy Buds Live also does not have protruding stems like that of the AirPods Pro. It is designed to sit flush with the wearer's ear, which means users can pretty much wear anything above it without it falling down.
CNet noted that the earbuds can be worn while jogging, running or cycling because they stay on the ear. This is something that the AirPods sometimes fail to do.
The new earbuds come in three premium-looking colors: mystic white, mystic black and mystic bronze. These color options add variety to the device. This is a design edge that it has above Apple's AirPods and AirPods Pro, which only come in white.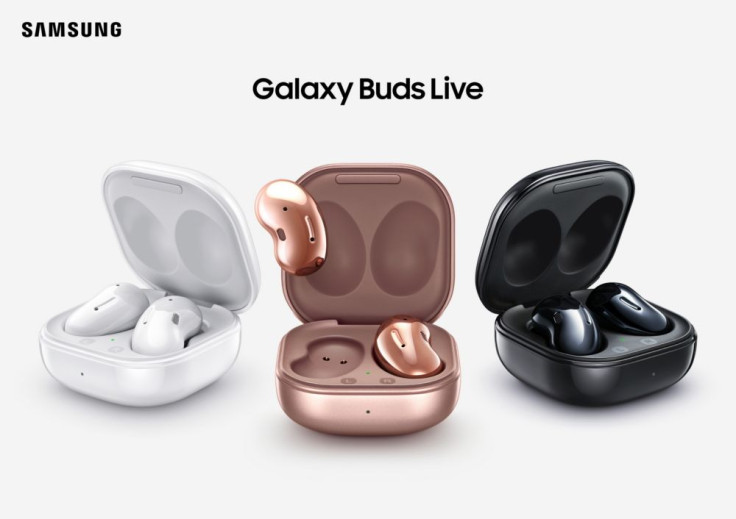 The Galaxy Buds Plus was praised for its good sound quality. Samsung built on that and designed the Galaxy Buds Live to deliver good quality audio despite the lack of in-ear tips.
CNet and tech reviewer MaxTech noted that the Buds Live produces great bass and offers great audio performance. MaxTech even says that it sounds better than the AirPods Pro.
The Buds Live comes with a companion app that allows users to select from various equalizations. MaxTech said "Normal" sounds best. CNet noted that the Buds Live's performance weakens when the volume level is high, but that's "par for the course for Bluetooth earbuds."
Active Noise Cancellation
The Galaxy Buds Live's ANC feature isn't that good, the two reviewers noted. MaxTech said it makes the sound "annoying" and is not comparable to the AirPods Pro's ANC. It's worth noting, though, that the Buds Live doesn't cost as much as the Apple device.
Overall
Overall, the Galaxy Buds Live is a pretty good audio device for Android users, especially those who use Samsung smartphones. It offers solid performance and long battery life at a cheap $170 selling price.
© Copyright IBTimes 2023. All rights reserved.