How To Turn Off Smartphone Apps That Track You In The Background
Foursquare has joined Facebook's Messenger app by slipping location-tracking features into their apps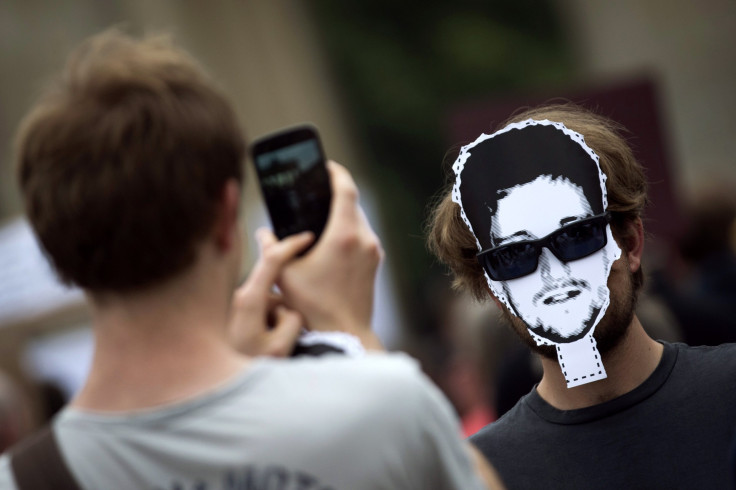 A growing number of smartphone apps are tracking your location -- even when they're not being used. Foursquare released a revamped app last Wednesday that joins a list of those tracking location persistently, including Facebook Inc. (NASDAQ:FB), Google, and a number of shopping apps that access location data all the time, even when they're off.
Apps use location information to enhance their service to users. Foursquare, for example, sends helpful tips based on where you happen to be. REI's app sends deals when you happen to be near a store. The tracking is opt-in, but that doesn't mean the data is safe. The Target breach is one example of how a large-scale corporation could be susceptible to outside security threats. Meanwhile, tech companies like Google Inc. (NASDAQ:GOOGL) and Facebook are sometimes forced to hand information over to government agencies like the NSA.
Moreover, app developers sometimes change their terms of service, or their business model, in ways that aren't necessarily obvious to users.
"A lot of the time, these companies don't have a clear business model, and they resort to using consumer information to [target] advertisements or sell this information to data brokers down the line," said Electronic Frontier Foundation staffer Adi Kamdar. "All of a sudden, what you provide to Foursquare about your favorite restaurants and your general location ends up affecting what sort of marketing campaigns you are the subject of, in other aspects of your life."
Infamous among apps that track users without their knowledge was Android's "Brightest Flashlight," which became the Google Play Store's most popular app. It later was fined by the Federal Trade Commission for lying to users about how it collected location data, which it then sold to advertisers.
Jeff Cotrupe, the director of big data and analytics for Frost & Sullivan consultancy Stratecast, said retailers are increasingly using always-on tracking to offer deals based on location. "The most extreme example is when a retailer has you opt in to an app, and say they have a sale coming up and you live near a location of that store," Cotrupe said. "They will send a reminder the day before the sale happens, and another the day of the sale. Then, maybe they will send another that hits when you are traveling near the retail location."
But just because you authorize one app to collect information doesn't mean it won't end up repurposed by another. Digby develops a background location-tracking software called Localpoint that can be incorporated into a number of apps. AT&T Inc. (NYSE:T) incorporates Localpoint with preloaded apps on its smartphones, and the software collects a user's location data.
Cotrupe said that a number of retail and media companies incorporate the same location-tracking information into their apps, working as a "clearinghouse," and selling the information to other brands. "If you don't want anybody knowing your locations, these apps are not for you," he said.
How To Stop Apps From Collecting Location Data While Running In The Background
When it comes to managing always-on data collection, Apple iPhone users are in luck. Turning off "location services" prevents apps like Waze or Maps from collecting data, and has the added bonus of preserving battery life. Apple Inc. (NASDAQ:AAPL) also includes an option in iOS that allows them to disable passive tracking.
Passive tracking occurs even when the iPhone's location services is turned off, as apps can use Wi-Fi networks and other information to determine a user's location. Here's how to determine which apps can snoop on your location on a case-by-case basis:
Touch your iPhone's "Settings" icon.

Rather than turning off "location services" for all apps, touch the "General" option.

Select "Background App Refresh."

Determine which apps you trust, and disable those you don't. The apps that track your location show a blue arrow, but users can also turn the setting off entirely.
Users of Google's Android operating system do not have it so easy – yet. In version 4.3 (Jelly Bean) of Android, users were able to enable "permissions" for individual apps, selecting which parts of their smartphone that each app had access to. Unfortunately for them, Google disabled that in an updated version of Android (4.4 KitKat).
Technology Review reported in January on an app that a team of researchers at Rutgers University developed that warned Android users about which apps were collecting personal information about them. Led by assistant professor Jamie Lindqvist, the team said at the time that the app would be released by March.
Lindqvist said in an email to IBTimes that the app has been delayed so that the team could conduct additional research, but it should be available on Google's Play Store by October.
Kamdar suggested that users on both iPhone and Android go through their apps and uninstall those that they no longer use.
"The apps that aren't being used are often the biggest culprits when it comes to passive data collection," Kamdar said. "They're turning on in the background, analyzing your location data and other personal information and then sending that information back to the mothership without you realizing."
© Copyright IBTimes 2023. All rights reserved.