How To Use The Apple Watch As A Remote For Your iPhone's Camera
KEY POINTS
The iPhone 11 series features the best smartphone camera from Apple
Various experts can praised the device for its outstanding camera
The Apple Watch can be used as a remote control for the iPhone's camera
The iPhone is a very good substitute for those professional cameras. It's small and fits easily inside pockets. Users can take it anywhere, use it to take photos, and also use it to share those images with family and friends.
The latest iPhone models feature the best smartphone camera Apple ever released. The iPhone 11 Pro and iPhone 11 Pro Max, in particular, have been praised for their photography capabilities. Their camera features, including Night Mode and Deep Fusion, allow users to take breathtaking shots in broad daylight or in the darkness of night – and users don't even need other equipment to do that.
Sometimes, however, users might find it difficult to take certain photos simply because they need to hold the iPhone in order to do so. These include group images that include the iPhone owner and should be taken from a distance. These photos are best taken during special occasions like birthdays, weddings, and more.
Thankfully, there's a way for iPhone users to take photos using their iPhone without having to hold it, or even to set a time and frantically run to join the group. This method requires nothing but what iPhone owners might already have: an Apple Watch.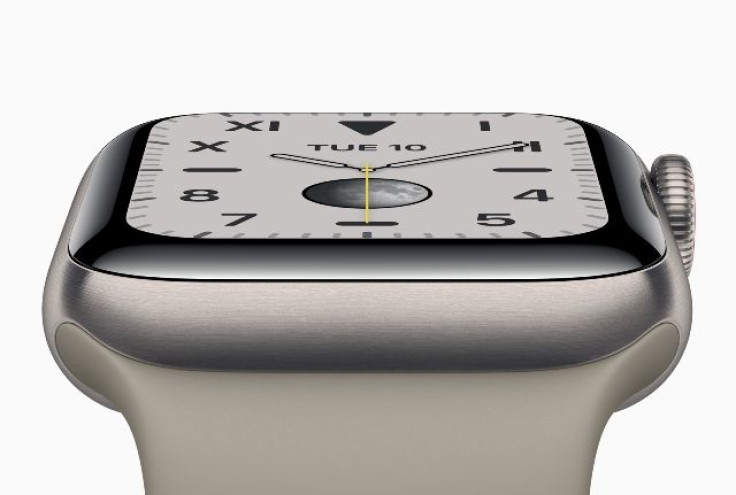 9To5Mac reported that the Camera app on the Apple Watch has the ability to control the iPhone's camera app from a distance. This feature allows Apple Watch owners to take photos and record videos using their iPhones even without having to hold the Apple smartphone. Here's how to use it:
First, users should open the Camera app on their Apple Watch. Launching the Camera app on the wearable will launch the Camera app on the handset.
Second, the Apple Watch will show what the iPhone camera sees. At this point, users will be able to set the focal point, or the area inside the frame where they want the camera to focus, by tapping on it on the Apple Watch.
Third, users who want to zoom in can use the Apple Watch's Digital Crown to do so.
Fourth, users who want to tweak the camera settings such as flash, or to flip the camera (using the selfie camera instead of the rear camera and vice-versa), can do so by accessing a menu using a firm press on the screen.
Fifth, once done with all the tweaks and settings, users can take photos either by tapping on the shutter button or the "3x" button to the right. Those who want to record videos should press and hold on the shutter button; releasing it stops the video recording.
© Copyright IBTimes 2023. All rights reserved.