H&R Block, Turbo Tax Cause Stimulus Check Delays: Here's Why
American tax preparation companies H&R Block (HRB) and Turbo Tax were criticized on social media Wednesday for the delay of some taxpayers' stimulus checks since the companies act as middlemen for the funds' transfer.
The IRS began to roll out the $600 payments to Americans in late December as part of the $900 billion stimulus relief package, but some of the payments are going to H&R Block and Turbo Tax instead, causing major confusion and frustration among customers.
Because some Americans used the tax preparers to file their 2019 taxes, their stimulus payments are being held up by a refund transfer, which is used to pay for their tax preparation services and other fees out of their tax refund before it is deposited into their account.
The remaining balance from a refund is then forward to the customer via check, deposit, or in the case of H&R Block, via an Emerald Prepaid Mastercard.
The issue arose when Americans fled to the IRS' Get My Payment tool that showed an unrecognizable account number when an individual's stimulus money would be deposited, causing alarm among site users.
H&R Block issued a statement on Twitter explained that the payments will be sent on the method chosen for the tax return refund. "The money should be there by the end of the day," the company said.
But for hours on Twitter on Tuesday, H&R Block and Turbo Tax were trending as users of the social media site panicked as their $600 check lay in limbo.
H&R Block released a statement to the Charlotte Observer that it "understands stimulus checks are vitally important for millions of Americans. The IRS determines where second stimulus payments were sent, and in some cases, money was sent to a different account than the first stimulus payment last spring. We immediately deposited millions of stimulus payments to customers' bank accounts and onto our Emerald Prepaid Mastercard on Monday), and all direct deposits are being processed."
The stimulus payment is $600 for individuals, $1,200 for married couples, and $600 for each qualifying dependent on a 2019 gross adjusted income up to $75,000 for individuals and up to $150,000 for joint returns. Those with higher incomes will receive a reduced amount.
Shares of H&R Black were trading at $15.79 as of 2:00 p.m. ET, up 13 cents, or 0.83%.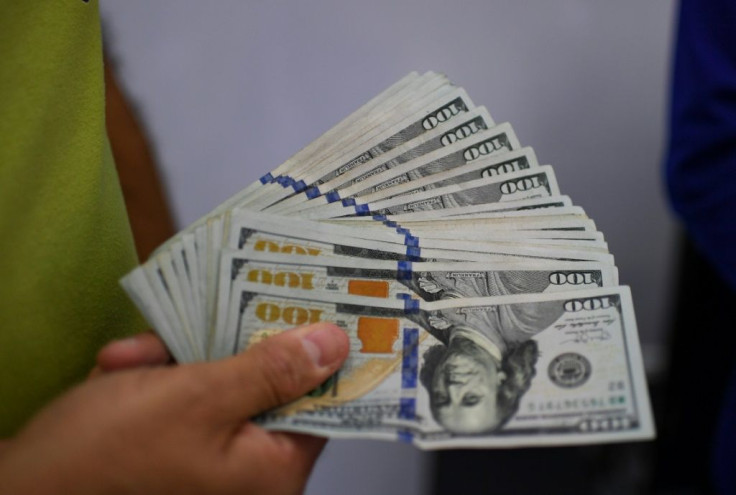 © Copyright IBTimes 2023. All rights reserved.