HTC Ocean Life Mid-Range Smartphone To Be Called HTC U11 Life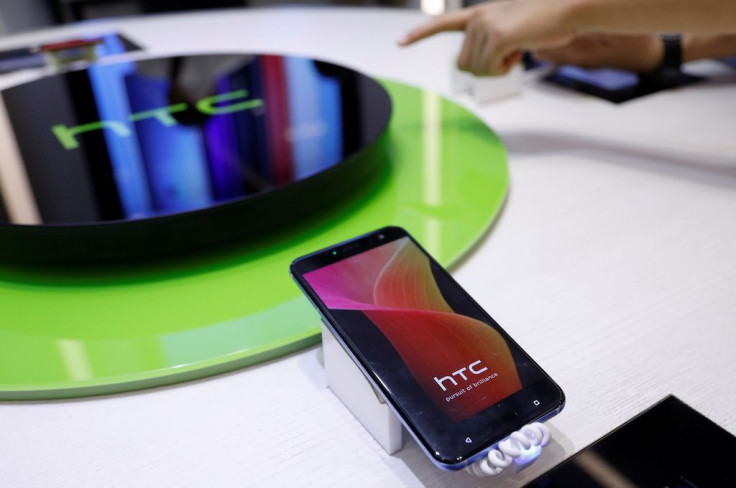 HTC is expected to release another smartphone some time later this year, and it is codenamed HTC Ocean Life. Now, a new report claims that the upcoming device's final name will be "HTC U11 Life' and will be a "mini" version of the U11 flagship.
The name of the HTC U11 Life was confirmed by one of Android Authority's sources. The site also shared a photo of what appears to be the front of the U11 Life, and it does look similar to the HTC U11. The device still feature thick top and bottom bezels as well as a fingerprint sensor and a capacitive home button.
Some rumors about the HTC U11 Life have long hit the web, but now it appears as though some of those rumors might actually be true. The U11 Life is once again stated to arrive with a 5.2-inch full HD 1080p display. This is of course a bit smaller than the HTC U11's 5.5-inch display, which also has a superior screen resolution of quad HD 1440p.
READ: HTC's Next Mid-Range Smartphone 'Ocean Life' To Feature Edge Sense​
It was reiterated that the HTC U11 Life will indeed arrive with HTC's Edge Sense technology. Edge Sense is the new unique feature that HTC first introduced with the HTC U11 flagship. Basically, the technology allows users to squeeze the frame of the phone to trigger apps and or shortcuts.
The inclusion of the Edge Sense technology for the HTC U11 Life signals the company's desire to bring it to more of its devices and to not limit it to flagships. Perhaps this may be a way for the company to keep improving Edge Sense over time in order for more users to see it as a necessity rather than just a gimmick.
In terms of camera technology, the HTC U11 Life will sport the same 16-megapixel rear-facing camera that's on the U11 flagship. Up front, it will have a 16MP camera which will have support for phase-detection and autofocus.
Under the hood, the HTC U11 Life is said to feature mid-range specs. The upcoming handset is believed to arrive with Qualcomm's Snapdragon 630 chipset. Rumors from last month suggested that the HTC Ocean Life device would come with the Snapdragon 660.
The SD660 and the SD630 were both first unveiled by Qualcomm back in May, so it really isn't all too surprising that the HTC U11 Life would arrive with either of those two. Although on paper the SD660 is the superior one, the SD630 should still perform well with its octa-core ARM Cortex-A53 with a peak clock speed of 2.2GHz.
No information was give regarding the HTC U11 Life's RAM size, but it was previously reported to come with 32GB of onboard storage. That storage size might seem meager to some users, but at least the HTC U11 Life will support storage expansion of up to 2TB via microSD.
READ: HTC Announces Standalone Vive VR Headset Exclusively For Chinese Markets​
The HTC U11 Life is also said to arrive with IP67 water and dust resistance certification. This means that the handset should survive being submerged up to 3.3 feet of static water for up to 30 mins. The IP67 rating is also the same certification that Apple's iPhone 7 and iPhone 7 Plus have.
The HTC U11 Life is also expected to ship with HTC's USonic earbuds, which come with active noise canceling technology. This also suggests that the handset won't feature a 3.5mm headphone jack and will only feature a single USB Type-C port like the original U11 flagship.
No release date was given for the HTC U11 Life, but it's expected to be sold through T-Mobile, while unlocked versions of the phone might be sold through HTC's own website.
© Copyright IBTimes 2023. All rights reserved.