HTC's Next Mid-Range Smartphone 'Ocean Life' To Feature Edge Sense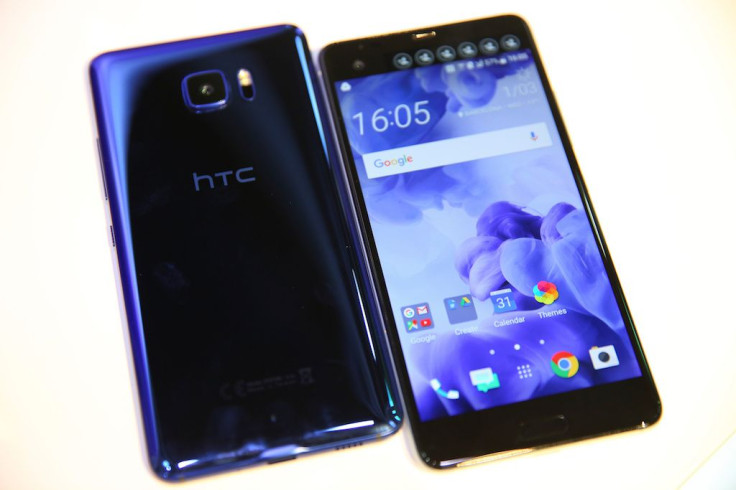 A new rumor has begun circulating claiming that HTC will soon be releasing a new mid-range smartphone. The device is codenamed Ocean Life, and claims are being made it will come with the HTC U11's Edge Sense technology.
Information on HTC's upcoming new device was shared on Twitter by LlabTooFeR. The codename "Ocean Life" seems to be in keeping with HTC's internal naming convention for the U series. The Ultra was known as the Ocean Note, the U Play was the Ocean Smart, while the U11 was known as simply Ocean or the Ocean Smart.
The HTC Ocean Life is said to come with a 5.2-inch display with a screen resolution of full HD 1080p. It's very likely that HTC will still use an S-LCD panel, as speculated by Phone Arena. Under the hood, it will be powered by Qualcomm's Snapdragon 660 processor. Info on RAM size and storage wasn't shared by the leaker.
The HTC Ocean Life is also said to come with a 2,600 mAh battery, Bluetooth 5.0, Android 7.1.1 Nougat with Sense 9.0 UI and will come with HTC's USonic earphones. With the inclusion of the USonic earphones, it seems as though this device won't come with the more ubiquitous 3.5mm headphone jack, and will instead have a single USB Type-C port.
READ: HTC U11 Announced: Comes With Amazon's Alexa, Squeezable Frame & 12MP Camera
The HTC Ocean Life is also said to feature a 16-megapixel camera on the back, and another 16MP camera up front. This seems to be a bit of a step up from the U11's 12MP rear camera, but a higher megapixel count doesn't always mean better overall performance.
HTC Edge Sense Technology A Potential Feature
What's most interesting about today's leak is that this mid-ranger will also come with HTC's Edge Sense technology, which was first introduced for the HTC U11. For the uninitiated, Edge Sense on the U11 allows users to bring up apps and other features by squeezing the bottom edges of the phone.
Some critics and users may have seen Edge Sense as a one-off feature, while others simply saw it as a gimmick. Even if that's the case, it seems as though HTC is moving forward with adding the feature to its next device.
For the HTC Ocean Life, it's very likely that Edge Sense will function the same way. Users should be able to open certain apps depending on how hard they squeeze the edge of the phone. Users will also be able to customize which apps can open with this type of interface.
READ: HTC U11 Specs And Price Beat Predecessors In Sales; Company Hopes For Market Rebound In 2018
Overall, the HTC Ocean Life sounds like a pretty interesting device for a mid-range smartphone. The only real disappointment here is the small 2,600 mAh battery, which might not be able to offer much of a battery life. The flagship U11 has a more formidable 3,000 mAh battery.
Unfortunately, the leaker didn't reveal a release date for the HTC Ocean Life smartphone, nor did they give out information on its pricing. With this new smartphone seemingly being a mid-range device, it's very likely that it will be more affordable than the $649 HTC U11.
© Copyright IBTimes 2023. All rights reserved.