The HTC U11, the successor to the HTC 10, has officially been announced. The 5.5-inch flagship Android smartphone features Amazon's Alexa voice assistant, a squeezable metal frame and a camera that has a DxOMark rating of 90.
Design
HTC officially unveiled its flagship smartphone for 2017 during a special press event in Taipei, Taiwan. The HTC U11 comes with a 5.5-inch Quad HD Super LCD 5 display layered with Gorilla Glass 5. Its body comes with what the company calls a "liquid glass" design that's been refined from the HTC U Ultra and the HTC U Play.
Like the front panel, the back is also covered with the Gorilla Glass 5. It will be available in solar red, amazing silver, brilliant black, ice white and sapphire blue color options.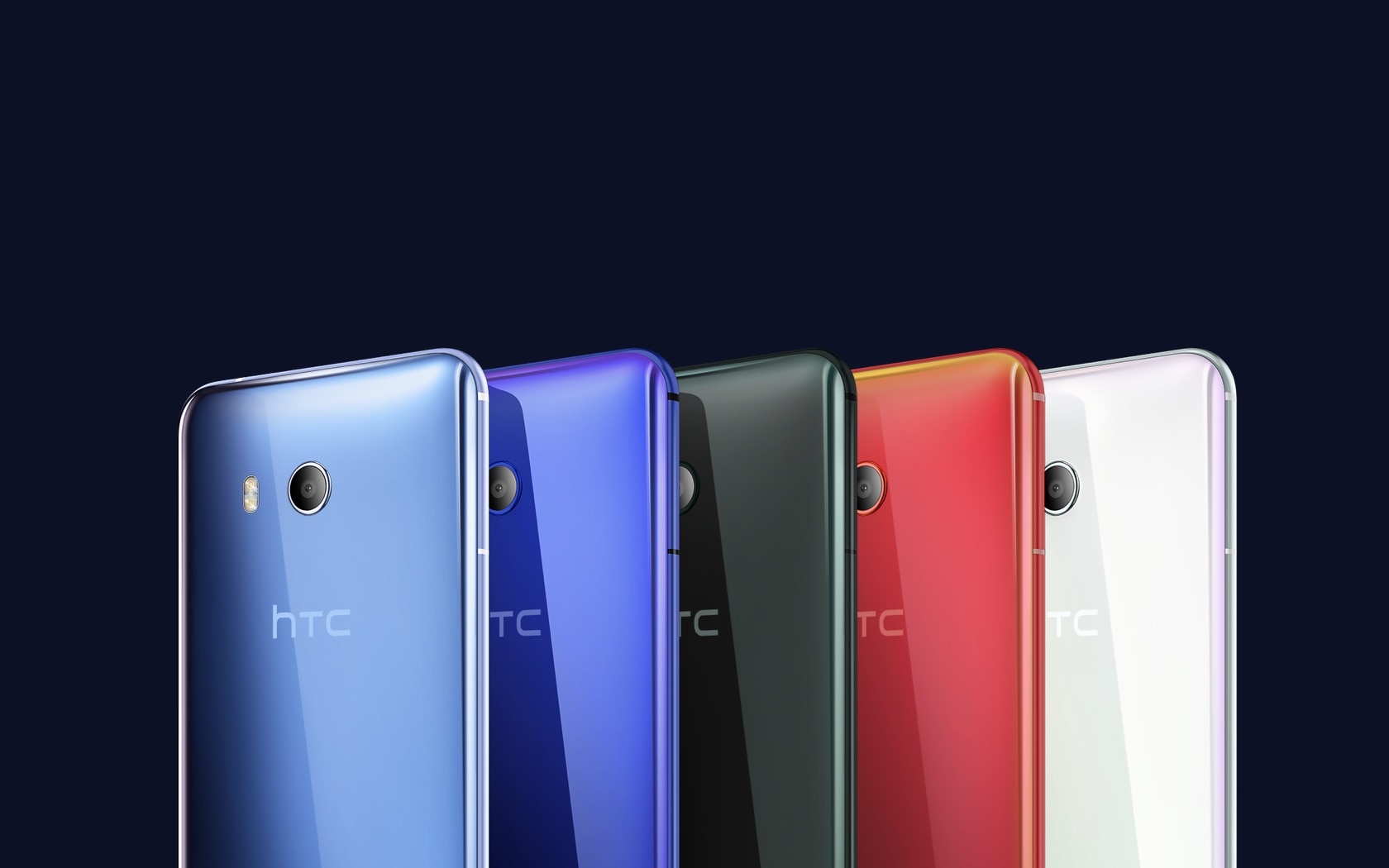 Like with most high-end flagship smartphones today, the HTC U11 is rated IP67 water- and dust-resistant, the same rating given to Apple's iPhone 7 and 7 Plus. This means that HTC's 2017 flagship should survive being submerged under 1 meter of water for 30 minutes before it obtains any permanent damage.
Powerful Specs
Under the hood, the HTC U11 is powered by Qualcomm's Snapdragon 835 processor, the same chipset that's in the Galaxy S8 and S8 Plus. The processor is accompanied by 4GB of RAM and 64GB of internal storage which can be expanded up to 2TB via microSD card.
Some regions, most likely in Asia, will have a 6GB RAM/128GB dual-SIM variant. The device also has a 3,000mAh battery with QuickCharge 3.0 support.
Cameras
The HTC U11 promises to deliver on camera performance as well. HTC boasts that the 12-megapixel camera on the upcoming flagship has a DxOMark score of 90, the highest DxOMark score ever — beating Google Pixel's score of 89.
The HTC U11 12MP camera is equipped with an f/1.7 aperture lens which should help in capturing better photos in low lighting conditions. For a more professional touch, the HTC U11 also lets users shoot photos in RAW format. The only real disappointing thing about the 12MP camera is that it can only record up to 1080p resolution videos and not 4K.
Up front, the handset features a 16-megapixel camera that's equipped with a 150-degree wide angle lens. The front-facing camera will also let users take selfie panoramas.
Google Assistant & Alexa Side-By-Side
The HTC U11 runs Android 7.1.1 Nougat with HTC's Sense 9 UI running on top. Since digital voice assistants are gaining a lot of popularity, HTC's flagship also comes with Google Assistant. Although Google Assistant may already be enough for most folks, HTC has also added Amazon's Alexa onto the HTC U11.
At launch, the HTC U11 will only support Google Assistant. Amazon's Alexa will arrive to the handset later this July as part of a software update that will be available on the Play Store, accoridng to Android Central. HTC says that Google Assistant and Alexa will sit beside one another on the U11 as equals, giving customers the freedom to choose whichever they want to use.
Squeeze
The HTC U11 features a metallic frame that comes with an array of sensors at its bottom half. Squeezing the handset's frame in that location will automatically launch apps or even take photos. Users can customize the squeeze gesture to wake up Assistant/Alexa, or even bring up the microphone to dictate text messages, according to Forbes.
HTC says that the feature will have more functionality in July when the company releases the Edge Sense app. The app will allow users to configure which apps and functions will launch when squeezing the HTC U11's frame.
Goodbye Headphone Jack
Like the HTC Bolt and U Ultra, the HTC U11 doesn't come with the ubiquitous 3.5mm headphone jack. Instead, the handset only features a USB-C port for charging, data transfers and compatible headphones. HTC has bundled its own U Sonic USB-C headphones along with the U11, and it even features active noise cancellation.
HTC U11 will also arrive with an included DAC adapter. This will allow customers to use their current 3.5mm headphones.
Release Date & Price
The HTC U11 will arrive in Asian markets on May 18, and will arrive in the U.S. sometime in June. The unlocked version of the handset costs $649 and will be available to buy from HTC's website. AT&T, T-Mobile and Verizon versions of the handset will be also available from Amazon, according to CNET.
HTC has also partnered with Sprint for a $29/month for 24 months plan. The blue and black versions of the HTC U11 will only be available from Sprint starting on June 9. As an added bonus, those who pre-order early will also get two Amazon Echo Dot speakers.