HTC Announces $220 aGlass Vive VR Module For Tracking Your Eyes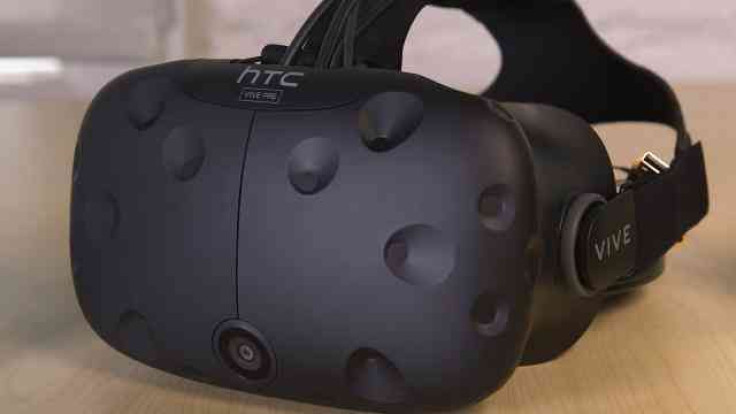 The HTC Vive has been one of the standards for high-end consumer virtual reality and soon, it'll be getting an accessory that'll keep an eye on you, literally. Chinese startup 7invensun will release the aGlass, a module that can track where your eyes are looking, VentureBeat reported.
The aGlass features two USB-powered lense-like modules that can easily be installed on top of the headset's internal frame. Each module features a series of sensors that track where your eye and eyelids are focusing. According to HTC, the aGlass will roll out first on a limited basis with a price tag of $220. The module will launch later this month in China and is slated to be available in the fall elsewhere.
Check out these trailers, via UploadVR, that showcase how the technology works:
While the technology is still in its early stages and has yet to see major adoption by developers, the aGlass's biggest upside comes from two major areas. In games, eye tracking could be used to add another layer of interactivity to in-game, nonplayer characters. For instance, games could track where you're looking and have characters react to that or maintain natural-feeling eye contact.
Elsewhere, the technology also has hefty potential performance benefits, as eye-tracking lends itself to a feature known as foveated rendering. With foveated rendering, a computer can render onscreen graphics that simulate how your eyes actually see and focus. In practice, it means the visuals right in the center of your field of vision will be rendered with the most detail while graphics outside this field of vision will be rendered in reduced fidelity. For computers with lower-end graphics hardware, this means it'll be easier to run games or other VR experiences and get higher framerates.
The features come as HTC looks to bring VR to its next stage after the Vive's steady gains as a proof of concept for higher-end VR. In contrast to standard mobile VR options like the Samsung Gear VR and Google Daydream, headsets like the Oculus Rift and HTC Vive seek to add to a game or experience's immersiveness through a combination of sensors and physical interactivity.
Part of the HTC's future plans for the Vive are add-ons designed to improve the headset's interactivity. Developers can use the upcoming Vive Tracker to bring real-world objects into games or experiences as the tracker is a small device that attaches to an object and allows it to be tracked by the Vive sensor.
© Copyright IBTimes 2023. All rights reserved.