Huawei: We Will Overtake Apple As World's Second Biggest Smartphone Maker Within Two Years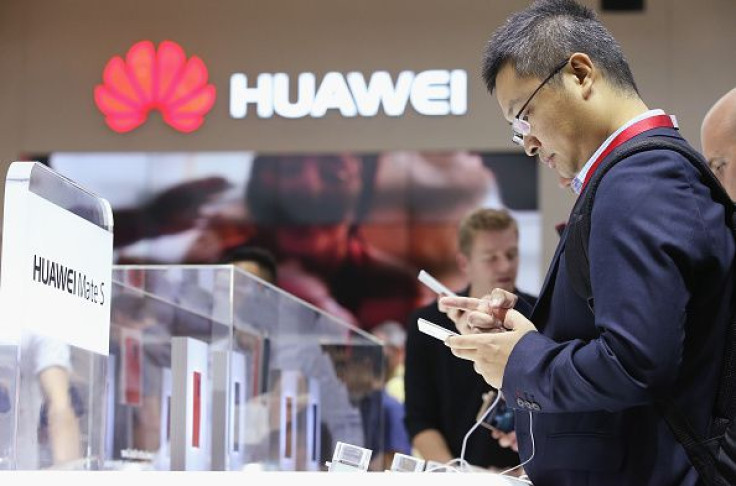 LAS VEGAS -- Chinese smartphone manufacturer Huawei says that it plans to overtake Apple as the world's No. 2 smartphone maker within two years. That means cracking the U.S. market where it is a non-entity with a two-pronged approach of building Huawei as a premium brand and introducing "Honor" as a budget brand for lower-cost smartphones.
Huawei is the world's third-biggest smartphone maker with a 9.7 percent market share, according to figures from market research firm GfK. In 2015 it saw a phenomenal 44 percent increase in sales, shipping over 108 million units in the last 12 months, according to the CEO of Huawei's consumer business group, Richard Yu, who was speaking at the Consumer Electronics Show (CES) on Tuesday. To put that growth in perspective, the entire smartphone market is predicted to have grown by just 10.4 percent during the same period, according to figures from IDC.
But the company is not resting on its laurels; it has big plans. "Every month, every year we are increasing our market share," Yu told the audience at CES. "Maybe within two years, we have a chance to be number two."
According to figures from IDC, Apple is the world's second biggest smartphone maker, with a 13.5 percent share of the market in the third quarter of 2015, almost double Huawei's 7.5 percent share. Samsung is No. 1 in the market with 23.5 percent market share, IDC says.
Yu said that within two years he believes his company can reach 15 percent, a figure backed up by Jim Xu, the company's sales and marketing president. "I am responsible for sales and I think 15 percent [market share] is reasonable," Xu told International Business Times in an interview on Tuesday.
Building the Brand
Huawei's success in 2015 is not just measured in bigger sales, the company has also grown its brand awareness globally from under 3 percent in 2011 to 76 percent today. Its Net Promoter Score (NPS), a measure of the loyalty of a brand's customer relationships, has risen dramatically from –24 in 2013 to +47 today.
Apple currently has just over 450 retail stores around the world, having rapidly expanded its physical presence in recent years and yet this is nothing compared to Huawei which now claims to have 34,000 retail locations around the globe — none of which are in the U.S.
At CES on Tuesday the company launched its latest premium smartphone, the large screen Mate 8, which will go head-to-head with the iPhone 6s Plus and Samsung's Galaxy Note when it launches in 30 countries — though not in the U.S. The phone features a 6-inch screen, premium metallic construction and design, a powerful processor built by Huawei itself and promises up to three days of battery life — though Xu said for a heavy user like himself a day-and-a-half is more realistic.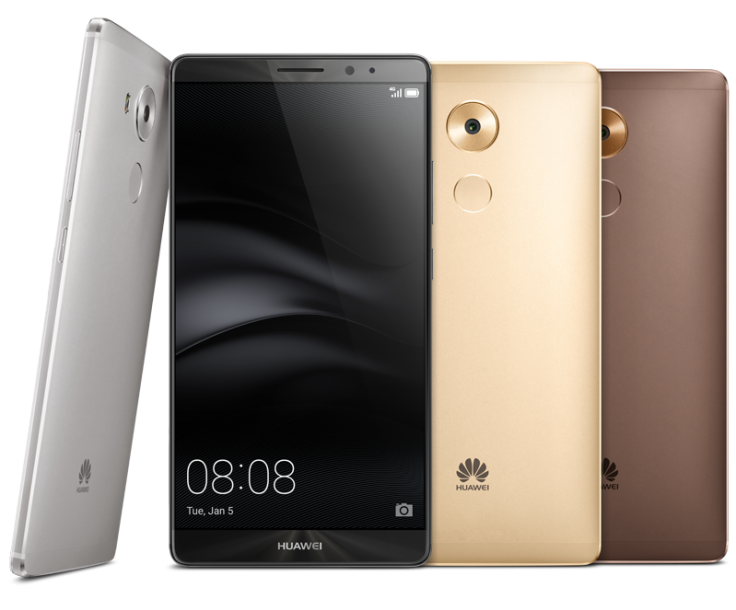 Xu told IBT that he believes the Mate 8 will eventually come to the U.S. but it is indicative of the company's inability to gain traction in a market where the lingering questions over the security of the company's networking products has had a knock-on impact on its smartphone business.
Xu says the company is planning to continue to push the Huawei brand in the U.S. but rather than trying to gain market share at the low end of the market — which he says would be easy — the company is willing to be patient and build the brand awareness through other products including the new 10-inch MediaPad M2 tablet which will go on sale in the U.S. at launch and the female-focused versions of its smartwatch which were also launched at CES on Tuesday.
Google Gateway Drug
Where Huawei does have a presence in the U.S. is with the Nexus 6P, a premium smartphone launched last year with Google. On Tuesday it added a gold version. This, Xu says, has helped raise the awareness of Huawei as a premium brand in countries like the U.S. and Japan and also built relationships with operators, something Huawei is seriously lacking in North America. Kevin Ho, president of Huawei Consumer Business Group's handset business said that the company "would like to enhance this partnership next year" — though when pressed on what this meant, Xu said he had nothing to share.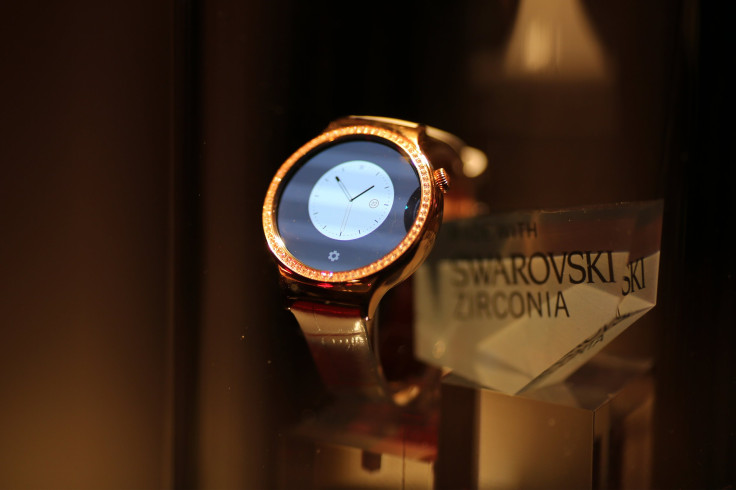 The second string to the company's assault on the U.S. marketplace is deploying the company's Honor sub-brand which is set to launch for the first time in the U.S. in 2016. An announcement is expected on Tuesday evening in Las Vegas on the company's plans for the brand, which is already seeing significant gains in European and Asian markets.
Xu confirmed to IBT that Honor's smartphones will be launched in the U.S. in 2016 and it is expected they will be marketed entirely separately from the Huawei brand in order to avoid any negative connotations. However the smartphone market is a highly competitive sector and it is unclear just how successful the Honor brand can be in a market where a company like ZTE has worked for years to build strong relationships with carriers and build its brand through prudent sponsorships.
© Copyright IBTimes 2022. All rights reserved.
FOLLOW MORE IBT NEWS ON THE BELOW CHANNELS