ZTE Wants To Kill The US Smartphone Market With Kindness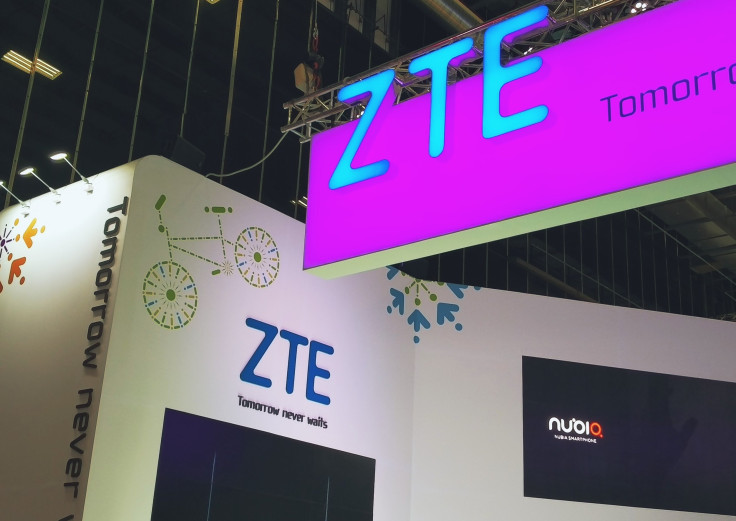 LAS VEGAS -- ZTE wants to become the nicest smartphone manufacturer in the business. How? By launching an incredibly cheap smartphone that's actually pretty good, flexible payment plans, and unlimited repairs under warranty. It's even asking its fans to help design and build their own ZTE device. Nice.
All these efforts are designed to help ZTE build loyalty in the U.S. in hopes of driving sales of the company's more expensive models that challenge at the premium end of the market currently dominated by Apple and Samsung.
At the Consumer Electronics Show here on Tuesday the company announced two budget smartphones. The $129 Grand X3 features a large 5.5-inch display and specs that would have been seen in premium smartphones just a couple of years ago. The phone, which will go on sale exclusively through Cricket, looks and feels like a device that costs a lot more. A second smartphone, the T-Mobile Avid Plus, costs $114 but is nowhere near as impressive as the model that costs just $15 more.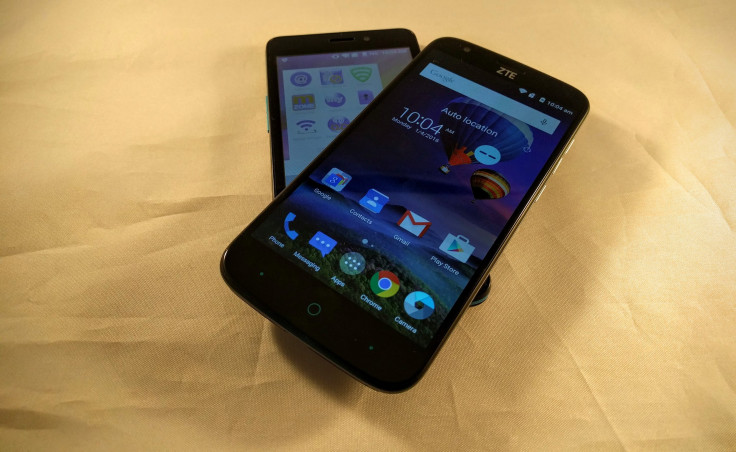 Last year ZTE launched its flagship Axon smartphone in the U.S. even before it went on sale in China, indicating just how important the market is for the company. In a bid to retain those customers it launched a protection program called Passport that it is now extending by including unlimited out-of-warranty repairs and assistance for device upgrades, replacement, shipping, and setup.
ZTE wants to be the kindly face of the smartphone business and win you over with love as well as pixels, processors and picture quality.
Partnerships, Not Sponsorships
The Chinese smartphone company has quietly and steadily built its smartphone market share in the U.S. and in 2015 doubled its smartphone sales from to 20 million. It has done this thanks to close ties to smartphone operators, offering budget devices with good hardware and by partnering with pro basketball franchises including the Houston Rockets, New York Knicks and Golden State Warriors, who went on to win their first championship in 40 years after ZTE began sponsoring them.
The latest endorsement comes from NBA legend Scottie Pippen who appeared onstage on Tuesday at CES. However ZTE doesn't see these relationships as straightforward sponsorships, preferring to call them partnerships.
"It is not about paying your way in, that is not how we want to do it. We want to view it as a strategic relationship, as a partnership not a sponsorship," Andrew Elliot, vice president of strategic marketing for ZTE North America told International Business Times.
Elliot says that before ZTE decides to add another team to its roster of "partnerships" it evaluates what they do for the community. "Historically ZTE has been a company that has been very diligent about making sure that wherever we work or operate we are giving back in some way."
Community
Part of that effort is a new project called Z Community, an online forum where ZTE customers and fans can talk, provide feedback to the company and even help build a new device which the company says it has to committed to launch by this time next year. Called Project CSX the device could be anything from a tablet to a smartphone or wearable and will be built based on suggestions from the community.
Chinese companies like OnePlus and in particular Xiaomi have been incredibly successful in build hugely loyal customer bases with similar online forums and ZTE hopes to replicate this success in the U.S. market.
While fellow Chinese company Huawei is still struggling to gain traction in the U.S. market, it has no problem in stating its bold ambitions to the public, claiming it will overtake Apple as the world's No. 2 smartphone maker within two years.
ZTE is much more reserved in its predictions. When asked if it could repeat its success in 2015 and double smartphone sales in the U.S. in 2016 to 40 million units, Elliot said: "That would be nice." Asked if ZTE could leapfrog LG into third place in the U.S. market in 2015, Jeff Yee, vice president of planning and partnerships at ZTE North America told IBT: "There is still a sizable gap between No. 4 and No. 3 [but] it would be nice if we could do it this year."
These are hardly bombastic declarations of intent but ZTE doesn't need to make such statements. It has proven that it can consistently and steadily grow its market share. It has deep relationships with all the carriers in the U.S. and by developing its direct relationship with its customers, ZTE is hoping to build long-lasting partnerships which will last not just for years, but for decades.
© Copyright IBTimes 2023. All rights reserved.