ZTE Is The Biggest Smartphone Maker You've Never Heard Of -- But That's About To Change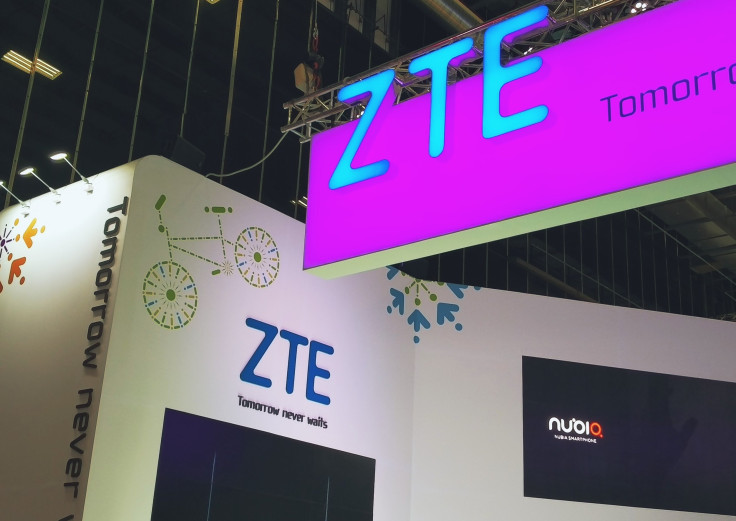 BERLIN -- You may never have heard of ZTE, but in the next five years the Chinese company could become the biggest smartphone maker on the planet. That at least is the bold claim of the man who is overseeing its push into the European market after having successfully broken through in the U.S.
Yulun Kan, who is head of ZTE's operations for Europe, the Middle East and Africa, said "2015 is a great year" for his company, which is now starting "to stand apart and differentiate itself" with its budget Blade brand, mid-range Axon smartphones and premium Nubia devices. All of then run on the Android OS.
While ZTE is still a relatively obscure name outside China, it shouldn't be. It is already the fourth-biggest smartphone brand in the U.S. behind Samsung, Apple and LG and could soon overtake LG to claim third position. In the prepay market it is performing even better, currently ranked second in the U.S. It also gained some notoriety when in 2012 a U.S. House panel said the company's close ties to the Chinese military posed a national security threat.
ZTE has succeeded in the U.S. -- a notoriously difficult market to crack for Chinese companies -- thanks to three key factors, says Kan.
Treasure Trove Of Patents
Before ZTE launched a single smartphone in the U.S. under its own name, millions of people were using its hardware already on phones branded by Verizon, Sprint and AT&T that ZTE provided to the U.S. networks. Thanks to this relationship, when ZTE moved to launch its own brand in the U.S., it already had relationships with the networks controlling more than 90 percent of the smartphone market.
The second factor in ZTE's favor is its massive treasure trove of patents. Waiman Lam, who heads the company's marketing, told International Business Times it is the only manufacturer anywhere in the world that was listed in the top three patent filings for the last five years, with more than 50,000 patents in total and 12,000 related to smartphones alone. "I think innovation is very important, and we are a leader in patents," Lam said.
This innovation is on display at the company's booth at the huge IFA electronics trade show in Berlin this week. Nubia, which is a sub-brand of ZTE, has launched the Z9 smartphone, which features something called Frame Interactive Technology, which lets the user swipe the edge of the screen to launch apps or even speed up the smartphone.
While consumers may never consider what patents a company has, we have already seen just how important they are. Samsung continues its battle with Apple in the California courts, and Xiaomi - - the $45 billion Internet startup from China -- is slow to launch its popular smartphone in Western markets simply because it doesn't have the patents to back them up.
Lucky Charm
The final key factor in ZTE's success was its marketing push. Besides spending a lot of money, the company was also lucky with the plays it made. ZTE has sponsored three NBA teams. It began in 2014 with sponsorship of the Houston Rockets -- ZTE's U.S. operation is based there -- then added the New York Knicks and, crucially, the Golden State Warriors in 2015, who went on to win their first championship in 40 years.
Asked about ZTE lucking out with the Warriors, Kan corrects the record -- saying the Warriors were lucky to be associated with his company. Only slightly joking, he went on to tell IBTimes that ZTE also sponsors South Korean golfer Danny Lee, and after signing up with the Chinese company he won his next tournament. "He sees his Axon phone as his lucky charm," Kan said.
The smartphone Kan alludes to is the Axon Elite, which was launched in the U.S. in July and which the company says is its first global smartphone. Previously, ZTE launched phones under different names in different parts of the world, but by bringing the Axon Elite to Europe this month, it shows a level of confidence Kan said wasn't previously there.
"If It Happens, It Will Be ZTE"
ZTE started out life in the mobile phone world as a B2B provider of white-label handsets to operators around the world. The business was a success and allowed ZTE to gain significant market share in its home country. Two years ago it took the decision to move away from that market and to look to a more sustainable future of mid-tier and premium devices. Initially the company suffered, losing market share in China, but now it is reaping the rewards of its long-term planning with 65 percent of sales coming from outside of China.
When asked who he sees as his biggest rival, Kan is no longer looking at Asian players Huawei, Xiaomi or even Samsung, but directly at the world's biggest company: "I think the biggest competitor in the future will be Apple. Today, it is very hard to change an iPhone user to use an Android phone."
ZTE shipped 26 million smartphones in the first half of 2015 and has its eyes set on reaching 60 million by the end of the year, and with the push into Europe starting this month, that is certainly achievable.
With Samsung's dominance of the smartphone market waning fast, and Apple likely to remain steady, there appears to be an opportunity for a newcomer to move up. With China currently dominating the smartphone industry, Kan says that it is possible for a Chinese company to become the world's biggest smartphone maker, adding quietly but confidently that "if it happens, it will be ZTE."
FOR FREE to continue reading
✔️ Unlock the full content of International Business Times UK for free
offer available for a limited time only
✔️ Easily manage your Newsletters subscriptions and save your favourite articles
✔️ No payment method required
Already have an account?
Log in
© Copyright IBTimes 2023. All rights reserved.