Hunter Mistakes 18-Year-Old Son For Moose, Shoots Him Dead
A Russian hunter shot and killed his 18-year-old son, mistaking him to be a moose, authorities said Wednesday.
The incident happened in the woods near Khanty-Mansiysk, a rural region in northern Russia, due to snowy conditions that often give rise to winter fog, making it difficult for hunters to see their prey.
"The hunter fired a rifle into a moving object in poor visibility, mistakenly believing that it was a moose," the investigators said, Moscow Times reported. "Having come closer, the hunter saw that he mortally wounded his 18-year-old son."
The victim died on the spot after being struck by the bullet.
The incident, which happened on Jan. 3, was revisited by investigators as part of the district's round-up of cases opened during the New Year's holidays. The man, who was not identified, was charged with causing death by negligence, which carries a maximum prison sentence of two years.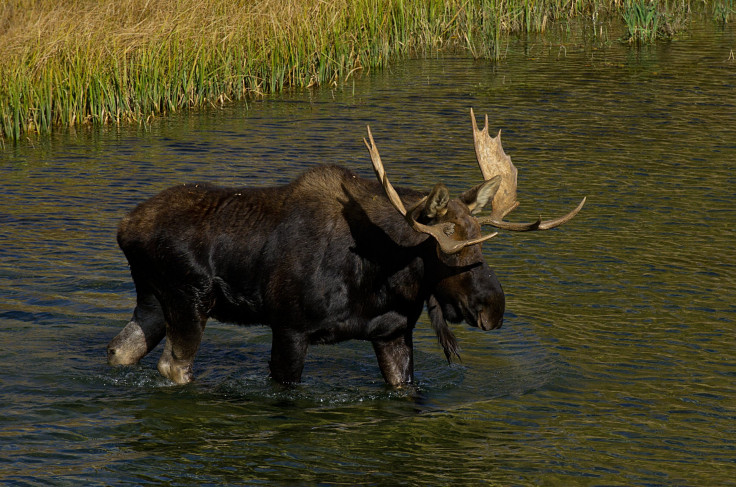 Four other pending cases formed a part of the roundup that continued from Dec. 30 to Jan. 8. These included the fatal stabbing of a 29-year-old local resident from the village of Berezovo, violent death of a 57-year-old man in Khanty-Mansiysk on New Year's Day, the death of a young child and his grandfather in a house fire and a woman killing her husband by repeatedly hitting him with a glass bottle on the head in Russian city of Yugorsk.
In another instance, Larysa Switlyk, 33, from Sarasota, Florida, who hosts "Larysa Unleashed" – a show aimed to "enlighten and educate the general population about why people hunt and fish, the importance of conservation, cultural experiences, and the rules and regulations behind it" – was reported to the Scottish authorities, after she posed with dead animals during her trips in the country. In one of the pictures, she was seen posing with a bloodied sex toy beside a slain male Soay sheep, which drew a deal of backlash on social media.
"Following several complaints of wild goat 'trophy' hunting on Islay in September, Police Scotland can now confirm that a 33-year-old woman and a 41-year-old man from the USA have been reported to the Procurator Fiscal for firearms offenses," a Police Scotland statement said in December.
In the same month, as part of a crackdown against poaching, David Berry Jr., a Missouri man who was convicted of hunting hundreds of deer, was ordered to watch multiple screenings of "Bambi," the Walt Disney movie about a fawn whose mother is slain by a hunter, apart from being sentenced to a year in prison. Berry would reportedly chop off the heads of the animals he hunted and leave their bodies to rot in the jungle.
According to court documents, Berry was ordered "to view the Walt Disney movie 'Bambi,' with the first viewing being on or before Dec. 23, 2018, and at least one such viewing each month thereafter, during defendant's incarceration in the Lawrence County Jail."
© Copyright IBTimes 2023. All rights reserved.