Hunter Unknowingly Bragged About Deer Kill To Game Warden On Dating App
An Oklahoma woman's search for love didn't turn up quite as she had planned. She ended up bragging about an illegal kill on a dating app. The potential suitor turned out to be a state game warden.
Oklahoma Game Warden Cannon Harrison was talking to the woman on the Bumble app, when she showed off about killing a deer last month.
The Oklahoma Department of Wildlife Conservation Game Wardens wrote on Facebook Sunday that the McIntosh County woman was slapped with a hefty fine for poaching. Oklahoma Game Wardens also shared screenshots of the conservation.
"Honestly, the first thing I thought was that it was someone who was messing with me because they knew who I was," Harrison told the Washington Post. "It seemed too good to be true."
He decided to write back, "Hell yeah, get em with a bow?" A bow would have been a legal method of killing the deer.
"Well we don't need to talk about that," the woman replied.
Harrison decided to investigate further and asked the woman if she had been "spotlighting" — an illegal act in Oklahoma in which a bright light is aimed into the animal's eyes, freezing them in place, the Post reported. She then told Harrison about using a spotlight to shoot deer at night, outside the rifle season. The woman also said that she only harvested the head and back-strap meat.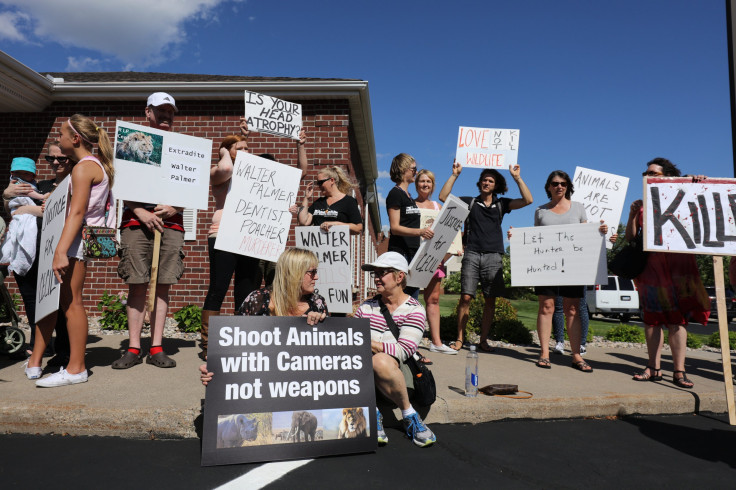 As proof she sent photos to Harrison, not knowing what would happen to her next. Game wardens arrived at her home the following day.
The woman pleaded guilty to charges of improper possession of an illegally taken animal and taking game out-of-season. The time during which licensed residents could hunt with rifles had ended, making the act illegal. She and an accomplice were handed a $2,400 fines.
"You can't just ignore a broken law that falls right in your lap but was kind of a bummer," Harrison told the World, of his unsuccessful attempt at romance. "She said it was her first deer ever, too."
© Copyright IBTimes 2023. All rights reserved.