Hurricane Irene: Delaware, New Jersey Brace for Torrential Rains, Brutal Winds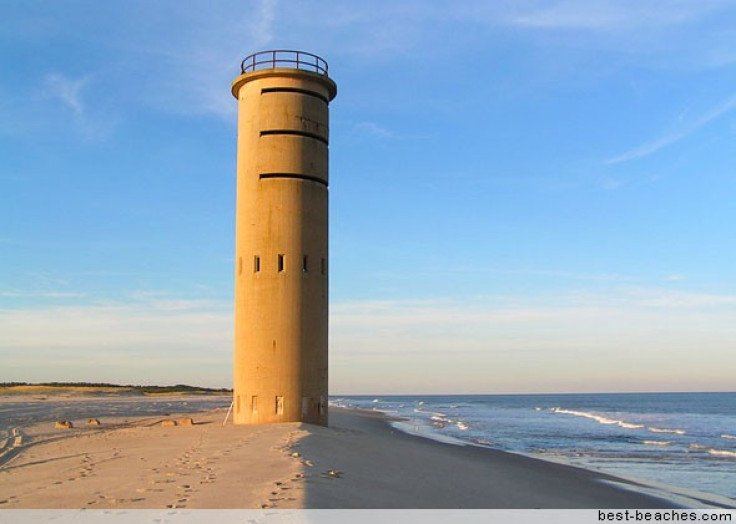 Delaware and South Jersey are preparing for the onslaught of Hurricane Irene, which is expected to arrive in the region on Sunday morning as a Category 2 storm.
The National Hurricane Center (NHC) stated that at about 8 a.m. (EDT) on Sunday, the center of the storm will be near Chincoteague, Va., and blast 100 mph winds, as it moves its way northward toward New York and New England. (Chincoteague is on the Atlantic Coast of the Delmarva peninsula).
The governor of New Jersey, Chris Christie, has declared a state of emergency and asked people to evacuate low-lying coastal areas as early as Thursday or Friday.
Meanwhile, according to the Wilmington News-Journal newspaper, state officials in Delaware are constructing new flood barriers in the coastal town of Lewes.
According to reports, warm sea waters will keep Irene at Category 3 or Category 4 strength as it passes by the Carolinas, which means Delaware, Maryland and New Jersey could be hammered with hurricane-force winds -- perhaps as fierce as 131 miles per hour.
"Since Irene is such a large tropical cyclone, significant impacts are likely along the United States East Coast, regardless of the exact track it takes, the NHC said
Much depends on the track and path of the storm.
Anthony P. Pratt, state shoreline and waterway administrator, told the News-Journal: It's a monster storm, there's no question. The tracking and the path is everything for us.
The News-Journal noted that forecasters are saying there is a 30 to 50 percent chance that Delaware will experience tropical storm conditions on Sunday. Heavy rains raise the specter of severe flooding.
I kind of think people are taking this fairly lightly, but this has the potential to be one of our worst storms, State Sen. George H. Bunting Jr. told the News-Journal.
The weather is beautiful now, but we're talking about seven to 12 inches of rain."
Rick Schwartz, author of the book Hurricanes and the Middle Atlantic States, warned the paper that Delaware should be better prepared.
History indicates that at this time of year, [the storm] can do just about anything, and it may shift back to the west from the earlier tracks, he said.
It could shift the way Hurricane Earl did last year, and the only problem will be rip tides, or it could be like Floyd back in 1999, and if it does that, there's going to be a tremendous amount of rain over the Eastern Shore and over Wilmington and considerable wind right along the coast.
© Copyright IBTimes 2023. All rights reserved.
FOLLOW MORE IBT NEWS ON THE BELOW CHANNELS