Hurricane Irene: NYC Mayor Bloomberg's Credibility on the Line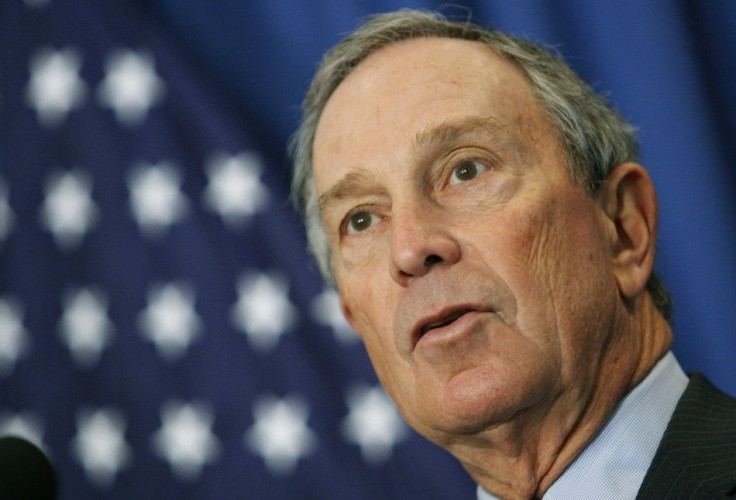 As Hurricane Irene inexorably approaches New York City this weekend, the mayor will likely be under particular pressure to provide adequate services following his blunders in handling the snow blizzard that buried the city last December.
Taking a proactive approach this time, Mayor Michael Bloomberg (a one-time Presidential aspirant) ordered the evacuation of nursing homes and hospitals in low-lying parts of the city, including Coney Island in Brooklyn, the Rockaways in Queens and Battery Park City in Manhattan.
He also ordered the shutdown of the city's entire mass transit system, warning that the impending storm is expected to be at least Category-1 with winds of up to 90 miles per hour by the time it reaches Gotham on Sunday.
The metropolitan area may be lashed with up to a foot of rainfall, raising fears of dangerous flash-flooding.
We hope for the best but prepare for the worst, Bloomberg said.
The storm is predicted to be very dangerous. We recommend people start going to less vulnerable areas."
Bloomberg, a third-term mayor, will face an avalanche of criticism if his administration again fails the city as it did last December. After almost three foot of snow was dumped on the city after Christmas, hundreds of thousands residents in the outer boroughs of Bronx, Queens and Brooklyn were stuck in their homes for days because plows did not clear out snow from many secondary roads.
Many emergency vehicles were also stuck in the ice.
At least one person – an elderly woman in Corona, Queens who could not get to hospital – died as a result. One pregnant woman who went into labor and tried to walk to a hospital lost the baby.
Even more embarrassing, Bloomberg was at his estate in sunny warm Bermuda during much of the debacle.
David Birdsell, dean of Baruch College's School of Public Affairs in Manhattan, told local media: "Politically, [Bloomberg] needs to show that the city has recovered from the storm debacle last December and there's a clear and hands-on managerial style."
Jamie Chandler, a political science professor at Hunter College in New York, commend that Bloomberg will need to take great care in demonstrating publicly that his efforts will protect New Yorkers.
"If the city's preparation fail, Bloomberg's credibility will suffer, his current administration will be irreparably damaged and his long-term political aspirations ended," Chandler said.
"Should they succeed, he will be able to store his positive political capital for future activities. The mayor is at a critical point in his third-term because he's facing his lowest public approval numbers to date; he has no room for error in how he responds to Irene."
Chandler added that, in an analogous situation, New Orleans Mayor Ray Nagin's reputation was harmed by his response to Hurricane Katrina in 2005.
"Although [Nagin] was re-elected in 2006, his diminished, post-Katrina credibility impaired his handling of several major problems during his second term."
Thus, Bloomberg can ill-afford to generate the type of criticism he received from the blizzard fiasco last winter.
Back in December, many politicians in Brooklyn and Queens said they felt abandoned by City Hall and laid the blame squarely on Bloomberg's shoulders.
City Councilman David Greenfield of Brooklyn told the New York Daily News at the time: This mayor prides himself on saying the buck stops with him and it should. We hold him responsible for what we're calling the Bloomberg Blizzard. The whole world is laughing that the greatest city in the world cannot manage to clear the streets. New York today looks like a Third World country.
Public Advocate Bill de Blasio complained: Like many New Yorkers, I woke up two days straight to an unplowed street outside my front door. This is not business as usual and frustration is mounting.
Councilman Peter Vallone of Queens raged: The mayor has to stop acting like 'Baghdad Bob' saying the streets are fine. No they aren't. Where the hell are the plows?
The elderly were especially endangered by the blizzard
Seniors are trapped at home with little or no food. Emergency vehicles aren't able to respond to emergencies, Dov Hikind, an assemblyman in Brooklyn, complained. This lack of response from the city cannot go unanswered.
© Copyright IBTimes 2023. All rights reserved.