Hurricane Irene Path Tracker: How to Follow the Storm Online [RESOURCES]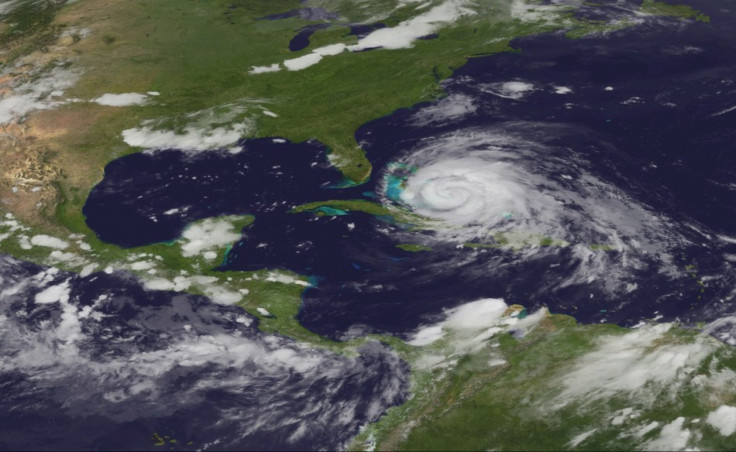 NOAA
As Hurricane Irene creeps along a path ever closer to North Carolina, officials across the entire East Coast of the United States are warning residents to stay alert and stay informed.
By Thursday morning, Irene had grown into a massive Category 3 tropical cyclone with hurricane-force-winds extending outward up to 70 miles from the storm center and tropical-storm-force winds extending a whopping 225 miles.
Everyone along the East Coast from the Carolinas up though the Mid-Atlantic and New England States was warned to monitor the storm.
There are a myriad of sites out there tracking the storm and several great apps for your iPhone and iPad that will help you keep abreast of the situation.
Let's take a look at the Web sites first:
NOAA - National Oceanic and Atmospheric Administration
NOAA's National Hurricane Center is the organization responsible for producing the alerts throughout the day. It is predominately their information that other Web sites will be using to create their models. If you want to go right to the source, this is the site for you.
NASA Earth Science Office
NASA's Earth Science Office offers daily satellite images of major hurricanes as they approach the United States. This is the best site to check if you want to get a feel for the actual cloud cover and shape of the storm.
Stormpulse
Stormpulse is a flashy Web site that offers several different ways to interact with an upcoming storm. Not only can you measure the distance from the eye of the storm to your nearest city, you can adjust the storm model to show the radar, cloud cover, watches and warnings, and the forecast models of several organizations. If you want all of the information aggregated to one place, this site may be the best.
Weather Underground
Weather Underground has several ways of viewing a storm, some of which cannot be found on other sites. Not only can you see the forecasts, models, track, and satellite, but you can track the storm's history from the beginning. Weather Underground is like an encyclopedia of storms past and arguably the best site for referencing a storm's history.
Ibiseye
Ibiseye claims to bridge the gap between the technical world of meteorology and the common man. It overlays satellite imagery on a flat map with the storm's track in a simple format.
AccuWeather
AccuWeather presents the storm information in a slightly different way than other weather outlets, using models like Risk to lives and Property this Week, and wave and rain impacts. Also, a host of meteorologists blog throughout the day to keep you informed. If you'd like to see how the storm may impact you locally, AccuWeather may be a good place to check.
The Weather Channel
The Weather Channel has reporters on the ground giving up to date information on local conditions. They provide great information specific to your region and produce several models to gauge the impact of the storm. Also, everything presented on the cable news network can be found here.
iPhone and iPad apps:
Hurricane and Hurricane HD by KittyCode - $2.99
This app is the most highly rated app for the iPhone and iPad. The app includes detailed interactive tracking maps, outlook and invest info, satellite and radar choices, as well as historical charts. All the information is presented in an easy, visually pleasing way to allow seamless switches between modes.
Hurricane Tracker by EZ Apps, Inc. - $2.99
Not really a native app per se, this program is a mashup of various web data from the National Hurricane Center and other sources. It includes personal push alerts, audio updates, in-depth video updates, and a live twitter feed.
Hurricane Station Lite by Purple Innovation - Free
While not the best hurricane tracker, this app makes up for it with a nice price: Free! The program is very basic, but may meet all your needs if you just want the general information.
NOAA Now by Neil Kelly - Free
NOAA Now provides the latest information from the National Oceanic and Atmospheric Administration. Basically, everything you see on the National Hurricane Center's Web site, you can find here. It's not a flashy app, but it provides all the essential charts and information.
Hurricane Track for iOS by Mach Software Design - Free
Hurricane Track provides eight live radars, hurricane paths, cloud formations, tropical weather summaries, discussions, and outlooks. The information is presented in a nice, easy to navigate format. Best of all, it's free!
Have any more suggestions? Feel free to share in the comments below.
© Copyright IBTimes 2023. All rights reserved.