Hurricane Isaac, Venezuelan Oil Refinery Explosion Could Send Oil Prices Up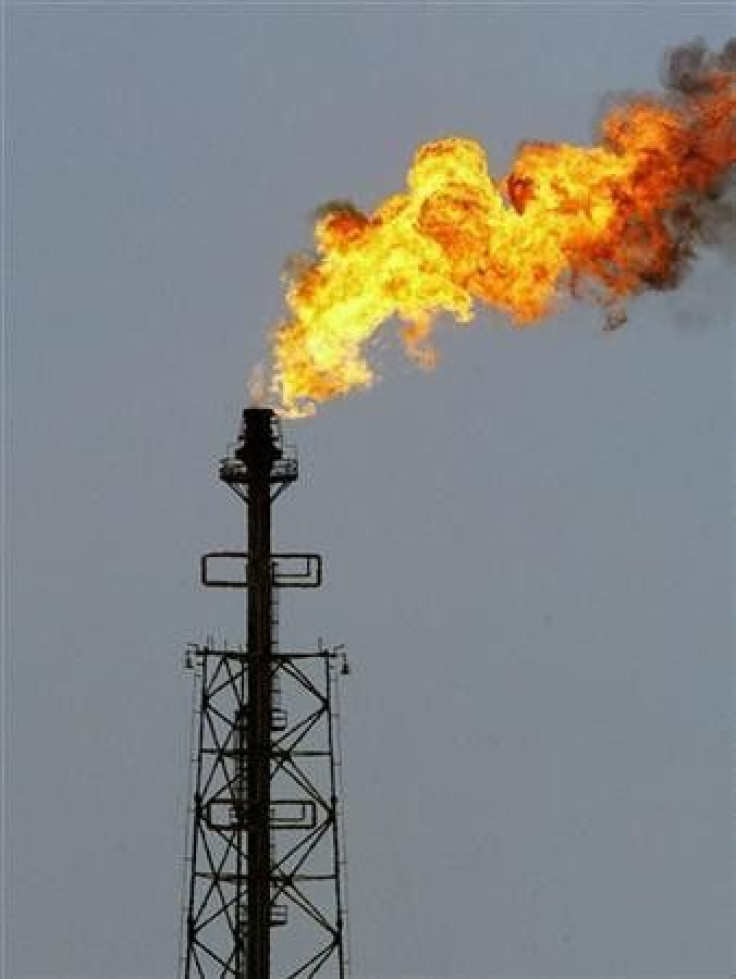 The Hurricane Isaac-related shutdown of at least four U.S. oil refineries and an explosion at a major refinery in Venezuela, the fourth-largest provider of oil to the U.S., could lead to oil prices rising as supply falls.
Although Hurricane Isaac caused minimal structural damage, it prompted the shutdown not only of the refineries but also of most oil platforms in the Gulf of Mexico, Reuters reported. Oil-and-gas companies in the area began restarting production Thursday after the storm passed.
The Alliance Refinery in Belle Chasse, La., which is operated by the Phillips 66 unit of ConocoPhillips (NYSE: COP) and produces 247,000 barrels of oil per day, was partially flooded.
Meanwhile, the U.S. Energy Department said Friday it would lend 1 million barrels of crude oil to the Marathon Petroleum Corp. (NYSE: MPC) after its output slowed due to Isaac. The U.S. Strategic Petroleum Reserve currently holds about 695.9 million barrels of crude, and it could be tapped further, if necessary.
RBOB gasoline futures for October delivery, the most actively traded contract in the commodity's series on the CME Group's Globex platform, rose 0.0047 cents to $2.9728 per gallon in Friday trading.
The Organization of Petroleum Exporting Countries, or OPEC, responsible for 40 percent of oil supplies, will cut crude exports by about 1 percent, to 23.82 million barrels per day in the four-week period ending Sept. 15, down from 24.03 million barrels in the previous four-week period, according to tanker tracker Oil Movements, which was cited by the Guardian of Lagos, Nigeria. The OPEC cut is being primarily caused by maintenance in the U.S. and Europe common during the fall shoulder season in the oil-and-gas industry.
Separately, operations at Venezuela's Amuay refinery are only now being restarted after a gas leak caused an explosion on Aug. 25, leaving at least 42 dead and more than 150 injured, according to the Associated Press. The plant produces 645,000 barrels per day and is part of the Paraguana complex of three refineries, which produces a total of 950,000 barrels per day. Government-controlled Petroleos de Venezuela SA owns the facility.
The country has 4 million barrels of gas stockpiled and is still producing 735,000 barrels of fuel per day at other plants, but the recent shutdown of the Amuay refinery has had an impact on supplies.
And there is no guarantee the Paraguana operation will not have the same issues in the future that it has had in the past: It has had numerous safety problems, and only 4 percent of its previous fires were properly investigated, according to a recently released report described by El Universal in Caracas.
© Copyright IBTimes 2023. All rights reserved.
FOLLOW MORE IBT NEWS ON THE BELOW CHANNELS