Hurricane Newton Photos: Tropical Storm Hits Los Cabos Causing Power Outages And Damages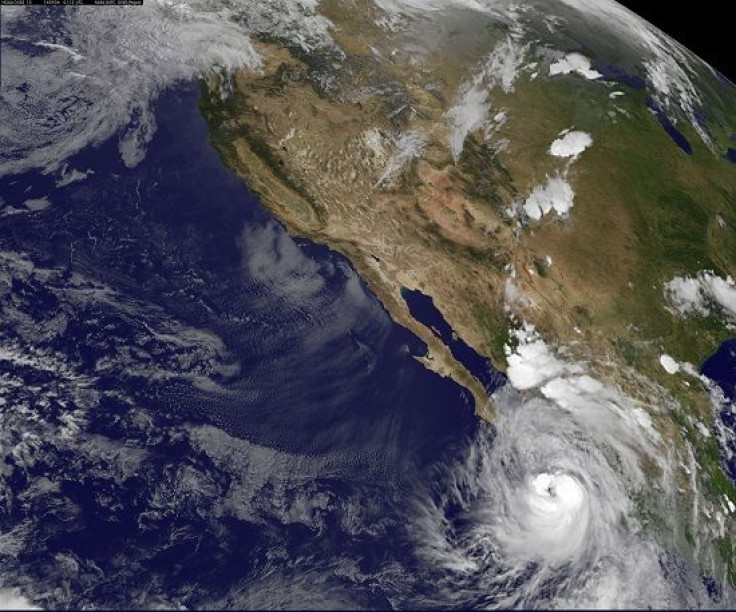 Hurricane Newton ripped through the Mexico Baja Peninsula over the weekend, ruining many vacations and forcing tourists to seek refuge in their hotels. The Category 1 hurricane brought heavy rain and winds that reached 90 mph, USA Today reported Tuesday. Although no deaths or injuries were reported, more than a third of flights out of Los Cabos International Airport were canceled.
"There are only minor damages — fallen branches, some fallen banners, some cables. ... In general, no victims," Army Col. Enrique Rangel told the Associated Press.
Around 14,000 tourists were in Los Cabos as of Monday night following the flight cancelations, ABC News reported Tuesday. Officials warned people against panic buying and evacuated those in low-lying areas to shelters at schools and resorts. Police officers were stationed outside of shopping malls to prevent looting, which previously occurred during Hurricane Odile back in 2014.
The Weather Channel reported that tropical storm warnings are in effect for areas north of Cabo Lazaro to Punta Abrejos, north of Lulege to Bahia San Juan Bautista and from Bahia Kino to Puerto Libertad. The storm is accumulating rainfall of 8 to 12 inches in the southern Baja California Peninsula and 5 to 10 inches in northwest Mexico. Isolated amounts of rain, up to 18 inches may reach some other areas. The large amount of rainfall could cause life-threatening flash floods, mudslides and has already caused power outages.
"At this moment there are no reports of people killed or missing due to Hurricane Newton," Luis Felipe Puente, head of Mexico's civil defense agency, told the AP.
Hurricane Newton is expected to next head northward in the Southwest U.S., where parts of Arizona and far western New Mexico could see one to three inches of rain from Wednesday night into Thursday night. Other locations can get hit with heavy downpours with as much as up to 5 inches of rain.
© Copyright IBTimes 2023. All rights reserved.