Hurricane Sandy Update: American Red Cross Now Accepting Donations Through iTunes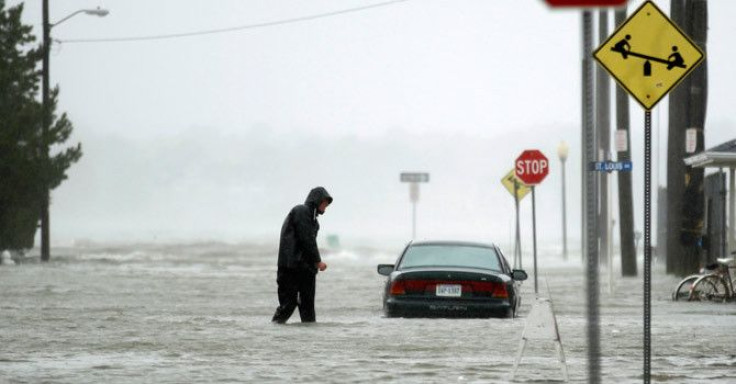 As New York City recovers from the wrath of Hurricane Sandy, The American Red Cross has begun accepting relief effort donations through iTunes.
On the iTunes Store homepage in the program, Apple has placed a button that will take users directly to a section where they can make donations immediately. The donation options begin at $5.00 and gradually increase to $200.00, with plenty of increments in between.
In addition to the amounts mentioned above, users have the option to send $10.00, $25.00, $50.00, or $100.00 toward relief efforts.
Once users choose the amount of money they wish to donate, iTunes will transfer 100 percent of the funds to the American Red Cross. Users will then receive an email receipt form the iTunes store, and the amount will also appear on the donator's credit card statement as well.
This is one of the many efforts large companies are taking to facilitate Hurricane Sandy relief in the United States. On Thursday morning, NBC Universal announced that it will broadcast an hour-long concert on Friday night to benefit those affected by Hurricane Sandy, reported The New York Times.
Called "Hurricane Sandy: Coming Together," the event will be held in NBC's Rockefeller Plaza Studios and will feature a lineup of Billy Joel, Jon Bon Jovi, Sting and Christina Aguilera. Matt Lauer will host the concert, and TV personalities Jimmy Fallon and Brian Williams will also be making appearances.
Automotive industry players have also contributed to the cause, with Ford Motor Company donating $50,000 to relief efforts and Toyota offering $1 million.
Hurricane Sandy began to sweep upwards from the Caribbean, hammering the Atlantic Coast, on Sunday night; 62 Americans were killed by the storm. As of Thursday morning, the death toll for New York City alone had risen to 34, and the total number of lives claimed by Hurricane Sandy, including those in the Caribbean and Canada, stands at 131. (Police have confirmed that two Canadians and 67 Caribbeaners people have died from the unprecedented hurricane).
Authorities are still conducting searches in New York and New Jersey for residents that are missing since the storm hit.
In Manhattan, 659,000 customers are still without electricity. Consolidated Edison, New York's primary electricity provider, expects that these residents will have power restored by Saturday according to Bloomberg News.
After completely closing down on Sunday evening, the New York City subway is slowly starting to return, with limited service being offered as of Thursday morning. Trains will not run into lower Manhattan, which suffered severe damage during Sandy's presence, but New Yorkers have the option to switch to buses.
For more information, visit MTA.info. For a constantly updating map of ConEd's power outages, visit their website here.
© Copyright IBTimes 2023. All rights reserved.