Hyperloop Sees 600 MPH LA-To-San Francisco Run By 2025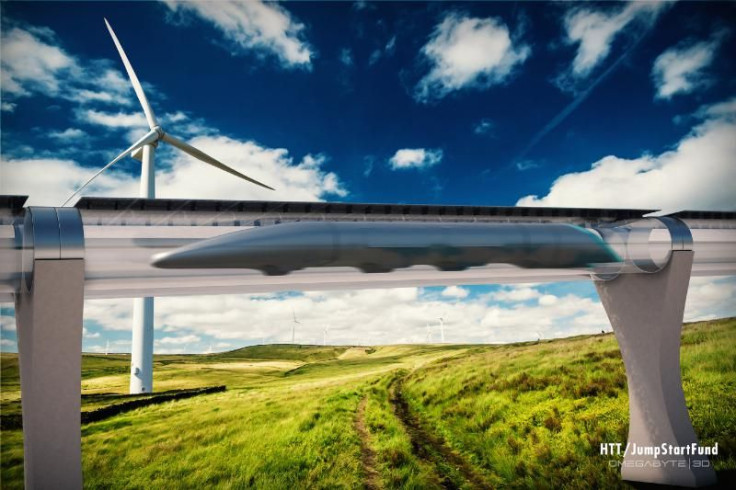 Elon Musk's envisioned Hyperloop service will supposedly change everything about how we get from point A to point B. Musk has said this new fifth mode of transportation (after planes, trains, cars and boats) will be able to hurtle passengers from San Francisco to Los Angeles in as little as 30 minutes, with tickets priced at as low as $30. The still-unrealized idea is gaining traction in light of a new 76-page report by the project's engineers saying Hyperloop could become a reality within 10 years.
But it won't be cheap. "Cost estimates for this would be between $6 billion and $16 billion," said Ben Cooke, head of communications for Hyperloop Transportation Technologies Inc. "I know it's quite a range, but when you stack it up against the $67 billion spent to build the California High Speed Rail network, it's just a fraction of the cost."
It's also only a fraction of the distance: The L.A.-t0-S.F. route is about 380 miles, while Amtrak has a 21,300-mile national network.
Hyperloop would send an elevated train through a vacuum-sealed tube that cuts air resistance to that of a jet cruising at altitude, enabling it to travel an average of 600 miles per hour, maxing out at 760 mph. Imagine living at one end of California and commuting to a job at the other end — it opens up a number of lifestyle and economic opportunities that would change a lot about how people live and work.
But $16 billion is a hefty price, beyond the reach of most private industry and perhaps even out of reach of government subsidy. For example, the United States government will supply Amtrak with $340 million operating subsidy in 2015, just 1/47 of what it would cost to build the Hyperloop.
To make the project viable, investors behind Hyperloop are counting on a range of private and public funding. Among the resources that could be tapped is the Jumpstarting Our Business Startups (JOBS) Act. The law is meant to ease administrative burdens and facilitate crowdfunding by, among other things, raising the number of shareholders a company can have before it must register with the Securities and Exchange Commission.
"The HTT team looks forward to using these methods because the crowd has an opportunity to participate and be rewarded for all of the great work the contributors are making," the report said. If there's one thing that the entrepreneurial and venture capital scene has historically demonstrated, it's that investors will err on the side of funding unusual ideas in hopes of finding the next big thing.
© Copyright IBTimes 2023. All rights reserved.