Ice Cream Maker Sued Over Listeria Outbreak After Woman's Death, Miscarriage Of Another
As a Listeria outbreak has been linked to ice cream from Big Olaf Creamery, two lawsuits have been filed against the Sarasota, Florida-based company.
In one lawsuit, a pregnant Massachusetts woman claims she suffered a miscarriage and nearly died after eating ice cream from Big Olaf Creamery while visiting Clearwater Beach, Florida, for a wedding, according to WTVT, a Fox affiliate out of Tampa.
In the other lawsuit, 79-year-old Mary Billman of Illinois, who died, also consumed ice cream from Big Olaf Creamery, USA Today reported.
The Centers for Disease Control and Prevention has linked Listeria illnesses to at least 23 people in 10 states, of which nearly all live or traveled to Florida. Six of the people ate Big Olaf Creamery ice cream or at a place that might have sold it.
One person has died from the Listeria outbreak, and 22 people were hospitalized, according to the CDC.
The pregnant woman got severely ill, needed an I.V. and antibiotics, and nearly died, her lawyer Ryan Osterholm with OFT Food Safety & Injury Lawyers, told WTVT. According to Osterholm, the woman tested positive for Listeria and found out her baby had died.
Billman's family contends that Mary contracted Listeria from the Big Olaf Creamery ice cream, which led to her death when she visited Sarasota, USA Today reported. Mary developed gastrointestinal symptoms and a 103-degree fever when she was taken to the hospital and treated for septic illness, the news outlet said.
Within two days, her organs began to shut down, leaving her unconscious, where she later died, according to USA Today.
In Mary's lawsuit, it says she left behind a husband, three daughters, eight grandchildren, and four great-grandchildren.
Billman's family attorney Bill Marler with The Food Safety Law Firm told WTVT that "These people didn't have any idea what was happening to their mom and their wife until it was really too late."
Both parties are suing Big Olaf Creamery, which has not issued a recall, saying on Facebook that "There is a small connection between people getting Listeria and Big Olaf ice cream."
The CDC has urged anyone with the ice cream in their possession to throw it out, while Big Olaf Creamery has voluntarily contacted retail locations that sold its ice cream, recommending they stop selling the product.
"My clients are not only devastated that they were sick and that they lost a child but the reaction by Big Olaf, I mean, just kind of the cavalier nature of, you know, well, 'prove it,'" Osterholm told WTVT.
"It's tough to hear these stories," Osterholm added. "And it's even tougher when they know that this was preventable. We want to find out what happened. We want to make sure it doesn't happen again."
Big Olaf Creamery has several locations in Florida, with nine other ice cream shops that sell its ice cream, according to its website. The ice cream maker also delivers ice cream in Florida, Virginia, West Virginia, North Carolina, and Ohio.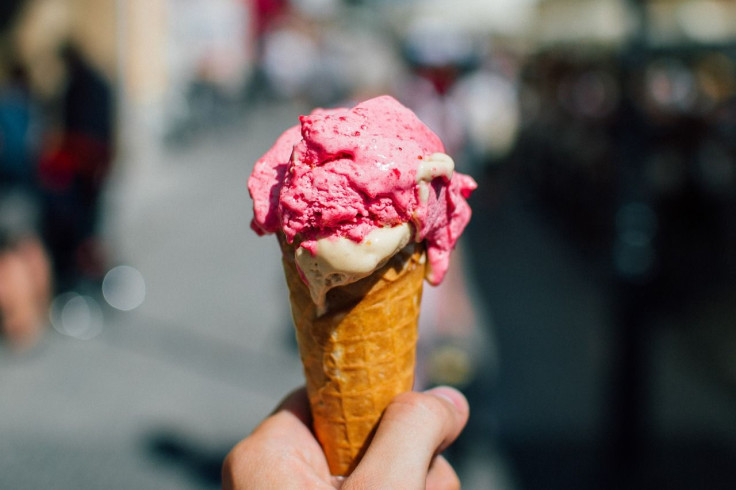 © Copyright IBTimes 2023. All rights reserved.