Ice Cream Sandwich: Google's Galaxy Nexus First Impressions are In
Hands on Reviews are Coming in Across the Internet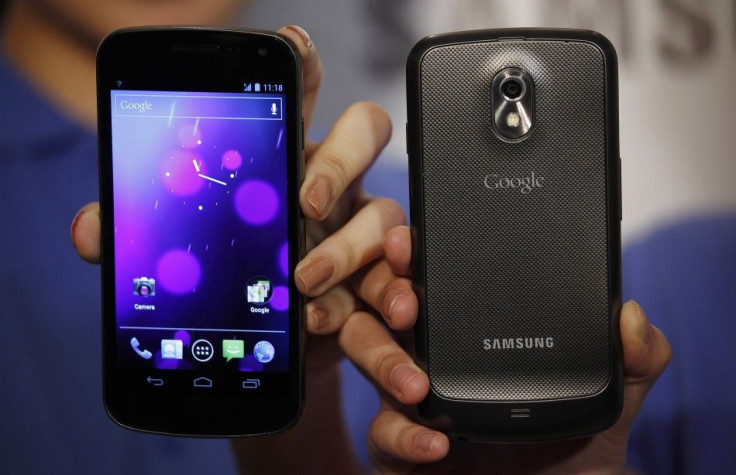 Galaxy Nexus went on sale Nov. 17 in the UK, so many of the mainstream media have gotten loaner models from Google, and now that they've had the phone for a day or so, they've got some first impressions for us.
Wired.com, Engadget, Slashgear and TechCrunch among others have begun posting their initial thoughts on the highly anticipated smartphone that also debuts the Android 4.0 update, Ice Cream Sandwich. There is still no date announced for a U.S. launch, but November has been given as the month it go on sale, so the time is near. Jon Phillips at Wired.com said he now looks at his iPhone 4S with jealousy because it can't do some of the things the Galaxy Nexus can. One feature all four of the publications listed above focused on was the Face Unlock feature that uses an image of the device's owner as the key to open up the home screen. Just point the front-facing camera at your mug, and if it matches the saved image on Galaxy Nexus, you can proceed to use it. All four publications agreed that it's a little buggy, and said it's best to rely on the standard PIN entry for the best security.
Myriam Joire at Engadget has a little hands on video to go with her first impressions, but she also said the 4.65-inch Super AMOLED display looked great from a variety of angles.
Over at Slashgear, Vincent Nguyen seemed the least thrilled of the bunch, though he did mention the voice transcription worked a bit better than in the Gingerbread version. Jason Kincaid at TechCrunch said his hands couldn't get the hang of the Galaxy Nexus, and that the device just felt different. He said he still uses the old Galaxy One, Google's first phone, so you know he's an Android kind of person. Besides that, he also covers some of the voice functions, but also some of the other apps like Google Maps. The Galaxy Nexus will debut in the U.S. on the Verizon network, but no pricing or availability have been given yet. Tell us in the comments if you have the Galaxy Nexus as the number one item on your holiday list this year.
© Copyright IBTimes 2022. All rights reserved.
FOLLOW MORE IBT NEWS ON THE BELOW CHANNELS