iCloud Hack 2017: Man Possibly Involved In Apple Extortion Attempt Arrested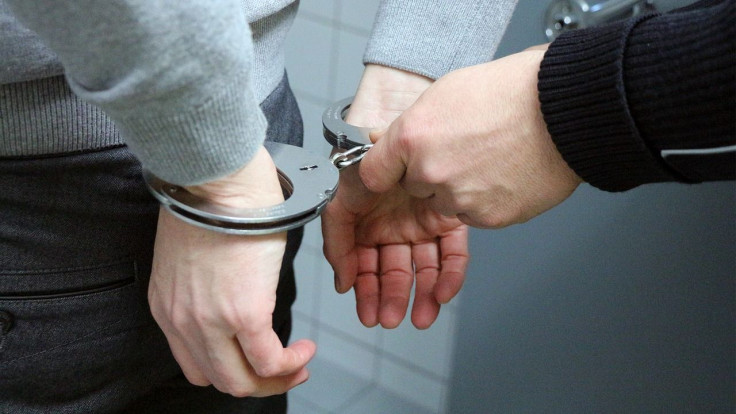 The United Kingdom's National Crime Agency (NCA) reportedly arrested a man Tuesday on suspicion of hacking and extortion who may have been involved in attempting to blackmail Apple over stolen user credentials, according to Motherboard.
The 20-year-old taken into custody is believed to be a member of the Turkish Crime Family, an upstart collection of hackers who claimed to be in possession of hundreds of millions of Apple and iCloud usernames and passwords and have threatened to wipe the accounts unless Apple pays a ransom.
Read: Hackers Blackmailing Apple Over Supposed Stolen Credentials
Confirmation of the arrest came just hours after an email from the Turkish Crime Family was sent to the press, including International Business Times, claiming one of the group's members had been arrested.
According to the account from the Turkish Crime Family, the man arrested had his door broken down by "a large quantity of federal agent officers" at 10 a.m. local time Tuesday morning. He has not been online since, and the group believes some of his servers and possessions may have been seized.
The Turkish Crime Family provided IBT with a video, which was supposedly filmed by a friend of the arrested hacker who was present during the law enforcement raid, and photos of a search warrant dated March 27, 2017.
According to the warrant, the arrested man was suspected of having committed blackmail under Section 21 of the Theft Act 1968, and unauthorized access with intent to commit or facilitate commission of further offences under Section 2 of the Computer Misuse Act 1990
The warrant authorized law enforcement to search for any broadband router, computer hardware—including laptop, desktop, smartphone, or tablet—and digital storage device believed to belong to the supposed hacker.
Read: How To Change Your iCloud Password
According to Motherboard, NCA would not confirm whether the name on the warrant matched that of the person the agency arrested, but the date, postcode, suspect's age and alleged crimes of the warrant line up with what the agency would confirm.
The Turkish Crime Family has insisted it remains undeterred by the arrest. "Apple can carry on with raiding the innocent people however just know that this will not stop the attack," the group said.
© Copyright IBTimes 2022. All rights reserved.
FOLLOW MORE IBT NEWS ON THE BELOW CHANNELS