If Biden Really Wants To 'Build Back Better', He Must Maintain Tax Credits To Small Business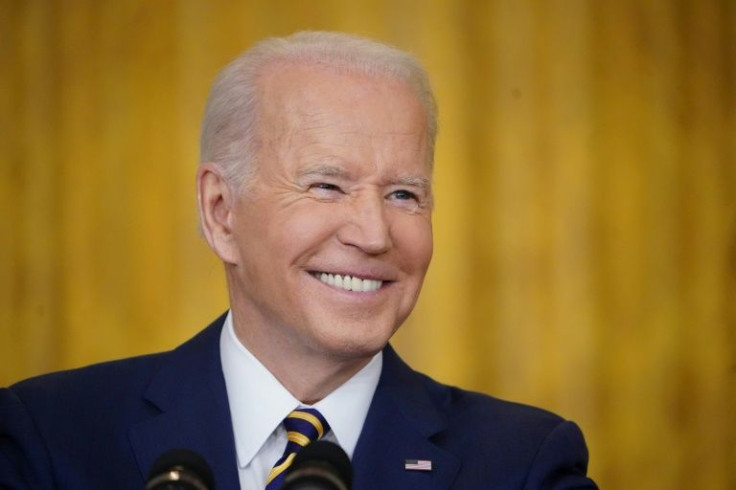 When Joe Biden painted the Democratic party as the champion of small business, I was cautiously optimistic. I was right to be cautious; Biden has shattered that illusion. By removing the Employee Retention Credit, a scheme that grants small businesses up to $28,000 a year per employee, Biden is needlessly punishing America's small business owners before the nation has truly healed from Covid.
The entrepreneurial renaissance in America should be nurtured, not throttled. Without thriving small businesses, the American economy will never recover; they create two-thirds of new jobs and account for 44% of American economic activity. Biden has removed a liferaft that many businesses are still relying on; for that he deserves to sink in the polls.
With the rise of energy shortages, inflation, and Omicron-rattled consumers, this tax credit cut couldn't have come at a worse time for small businesses; no wonder Biden's election triggered an all-time low for small business confidence. If Biden wants to stay true to his word and make the Democrats the 'Party of small business', then he needs to change tack and maintain the support that small American businesses so desperately need.
COVID triggered a seismic shift in America's small business landscape. A huge number have failed, with WSJ suggesting that 200,000 U.S. businesses closed in the first year of COVID and the ONS Business Impacts of Coronavirus Survey (BICS) finding that almost 15% of UK businesses were at risk of closing in 2021.
However, there is cause for optimism; closures, redundancies, and lockdowns have also led to an unprecedented rise in the number of new businesses started. In 2020, the USA saw a 24% increase in new businesses launching compared to 2019.
While this is encouraging, we shouldn't be surprised. Prior to the pandemic, many people were not happy in their jobs but feared leaving the security of a full-time salary. In the UK, one survey predicted that around 60% of the population was unhappy in their work, with similar figures predicted in the US.
With burnout, anxiety, and stress on the rise after the pandemic, this has only gotten worse. That's why in April 2021 alone, 4 million people left their jobs, a phenomenon that has been dubbed the 'Great Resignation'.
US businesses similarly report that they have millions of job openings left unfulfilled as a result. In fact, the Bureau of Labor Statistics reported 8.1 million open jobs in the U.S. at the end of March, the highest number since records began in December 2000.
This tax credit cut will only exacerbate the problem; without being able to rely on this financial cushion, many employers will simply struggle to offer the competitive pay needed to attract people back into the workplace.
Indeed, this tax credit will have encouraged many to start a business in the first place. Many will be first-time entrepreneurs, looking to capitalize on the burgeoning digital economy. Research has found that most new businesses, especially those started by Gen Z, are digital-first. This is enabling new ventures to stay lean and keep overheads low, whilst benefiting from the open-ended profits afforded through e-commerce and digital content creation.
Yet this new breed of young, ambitious entrepreneurs will typically have fewer savings to pour into business infrastructure; this tax credit was a boon for those with a laptop and a good idea, but limited capital to play with. Removing this tax credit may well kill the next Facebook or Airbnb in their tracks.
America has stepped into a new era. Entrepreneurial talent does not exclusively come out of Silicon Valley anymore. Anyone with a strong work ethic can create a fruitful business, and for that they deserve government support. In fact, the National Automatic Merchandising Association predicts that this credit cut will cost the convenience services industry $196 million in support alone. America depends on these small businesses. Cutting their support is a peculiar act of economic self-sabotage.
Biden should be mindful of America's history. In America, recessions have a counter-intuitive tendency of giving rise to some of the biggest household brands of the day. Walt Disney's entertainment empire spawned from the Great Depression. GM emerged from the first recession in the late 1890s, and more recently Airbnb was launched during the financial crash of 2008. Entrepreneurs today should take note; they mustn't let a good crisis go to waste, and neither should our politicians. As Sun Tzu said, "In the midst of chaos there is opportunity." Those who seize it deserve the profits they make.
Crisis brings about an entrepreneurial spirit because necessity is the mother of creation. COVID has presented many businesses with problems. However innovation is nothing more than problem-solving at its core, and there's no better class of people to do this than entrepreneurs.
I understand that in the economic ruins of COVID, Biden needs to raise tax revenue from somewhere. However, pulling the rug from under the businesses that the Democrats claim to support is both politically tone-deaf and economically suicidal.
If he doesn't change course now, Biden will lose the trust of the small businesses he claims to be a champion of. He shouldn't be surprised when this is reflected both in the polls and on the government's balance sheet.
About the author: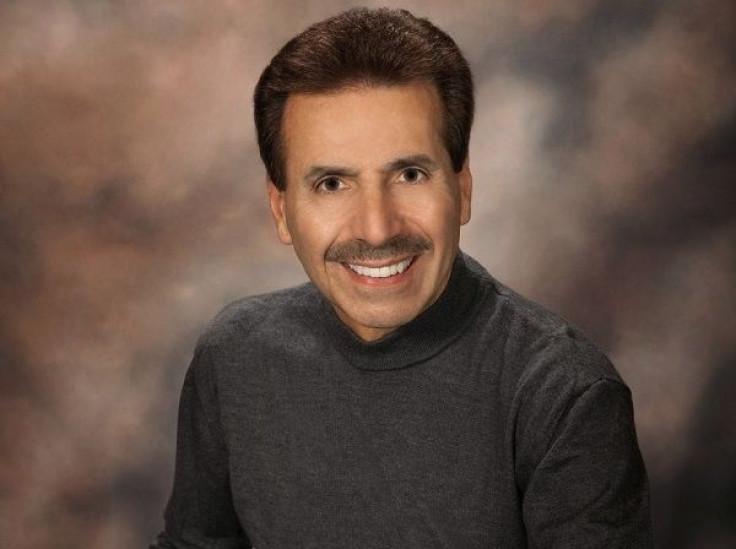 Ron Coury is a Las Vegas-based serial entrepreneur, realtor, and casino owner.
He is the author of "Tenacity: A Vegas Businessman Survives Brooklyn, the Marines, Corruption and Cancer to Achieve the American Dream."
FOR FREE to continue reading
✔️ Unlock the full content of International Business Times UK for free
offer available for a limited time only
✔️ Easily manage your Newsletters subscriptions and save your favourite articles
✔️ No payment method required
Already have an account?
Log in