Immigration Reform 2015: Ted Cruz Stance On Immigrants Rejected By Conservative Latino Republican Group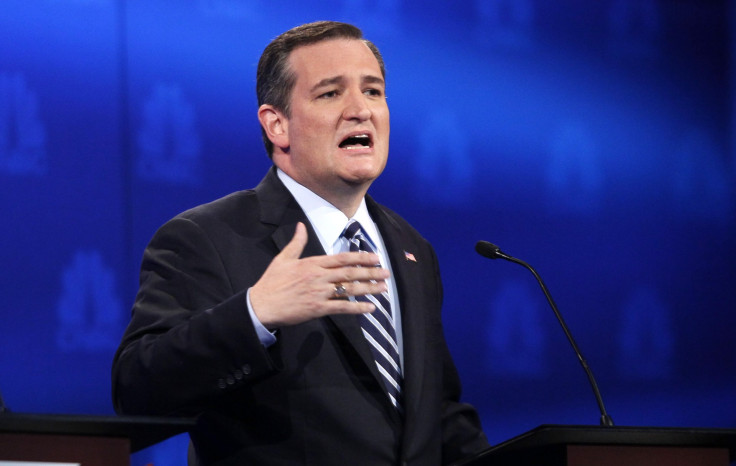 Sen. Ted Cruz's willingness to expand legal immigration may resonate with Hispanic voters, but his stance on illegal immigration needs some fine-tuning, a conservative Latino leader told C-SPAN's Washington Journal Friday. "Where we want to work with the senator a little more is what do we do with the 11 million that are here," said Daniel Garza, executive director of the Libre Initiative, in reference to the estimated number of undocumented immigrants. "We want to encourage him to be more accommodating to those folks."
Cruz, R-Texas, the Canadian-born son of a Cuban immigrant, supports building a fence along the U.S.-Mexico border and opposes a path to citizenship, which critics call amnesty. Along with Cuban-American Sen. Marco Rubio, R-Fla., Cruz sponsored an immigration crackdown bill that got blocked in the Senate Tuesday by Democrats. The bill would toughen penalties for those who illegally re-enter the U.S., including prison time, and deny federal grants for the so-called "sanctuary cities" that protect undocumented immigrants from federal agents seeking to deport them.
"Defiance of our immigration laws is inexcusable," Cruz said. "Sanctuary cities and the illegal re-entry offenders that they harbor are a threat to the safety of the American people. And they must end now."
Ted Cruz Presidential Candidate Profile | InsideGov
Cruz has gained attention for his comments about illegal immigration, claiming in a Fox News interview in August that the Obama administration's policies released 104,000 "violent criminal illegal aliens" in one year. But Garza lauded Cruz's support for granting more green cards and student visas, which is intended to double the amount of legally admitted immigrants.
"He believes strongly in legal immigration," Garza said. "Ted has also proposed to quadruple the number of student visas, so that it is more market-driven. So he gets it about legal immigration."
© Copyright IBTimes 2023. All rights reserved.
FOLLOW MORE IBT NEWS ON THE BELOW CHANNELS