Immigration Reform 2017: Trump Administration New H-1B Visa Rule Could Hurt High-Skilled Foreign Workers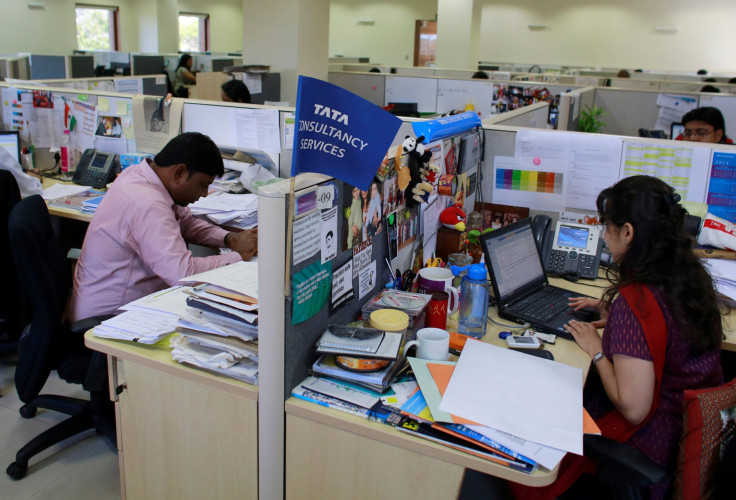 President Donald Trump may be planning to scrap major visa programs allowing foreign workers to enter the country in favor of a new system that gives preference to U.S. workers. A draft proposal for an executive order obtained by Bloomberg News Monday suggested that the administration's next move would overhaul the U.S.' system for distributing visas to foreign workers, namely the H-1B, L-1, E-2 and B1 programs.
The move comes after Trump's latest controversial executive order restricting immigration from seven Muslim-majority countries in the Middle East over what the White House said were national security concerns. The administration reportedly justified the upcoming order by saying it would protect the jobs of U.S. citizens.
"Our country's immigration policies should be designed and implemented to serve, first and foremost, the U.S. national interest," the draft proposal reads, according to a copy reviewed by Bloomberg. "Visa programs for foreign workers … should be administered in a manner that protects the civil rights of American workers and current lawful residents, and that prioritizes the protection of American workers -- our forgotten working people -- and the jobs they hold."
The draft required companies using the visa system, which was originally intended to provide visas to companies that could not otherwise find domestic labor, to first hire U.S. workers and, if unable, to give priority to highly paid foreign workers. It also called for greater transparency throughout the process. Under President Barack Obama's administration, access to some of the program's information required a Freedom of Information Act request.
The move would likely result in a major shakeup for Silicon Valley industries heavily dependent on skilled, foreign labor. Trump has accused tech companies of outsourcing jobs to cheaper, international markets, especially India. The current H-1B visa regime, which covers skilled labor, mostly grants visas to companies that practice outsourcing.
Both Republican and Democratic lawmakers have recently introduced legislation also aiming to restrict the H-1B visa program. Democratic Sen. Zoe Lofgren introduced a bill Wednesday tightening the program's requirements, telling CNN that the reform would "avoid this undercutting the wages of American workers." Last week, Republican Sen. Chuck Durbin of Iowa and Democratic Sen. Richard Durbin Of Illinois re-introduced a 2007 bill, targeting companies that "exploit the programs by cutting American workers for cheaper labor."
Others, such as Indian economist Sonal Varma of Nomura, have indicated the potential harm that further limits on H-1B visas could have on both the U.S. and Indian economy. She highlighted the massive remittances sent to Indians working in the U.S. Indian tech corporations have argued the current system keeps jobs in the U.S. and that increased obstacles would encourage companies to work remotely rather send workers to the U.S. Others have argued that access to cheap labor makes companies more competitive.
© Copyright IBTimes 2022. All rights reserved.
FOLLOW MORE IBT NEWS ON THE BELOW CHANNELS