India Gears Up To Prevent Ebola, Follows Cues From Nigeria, WHO And CDC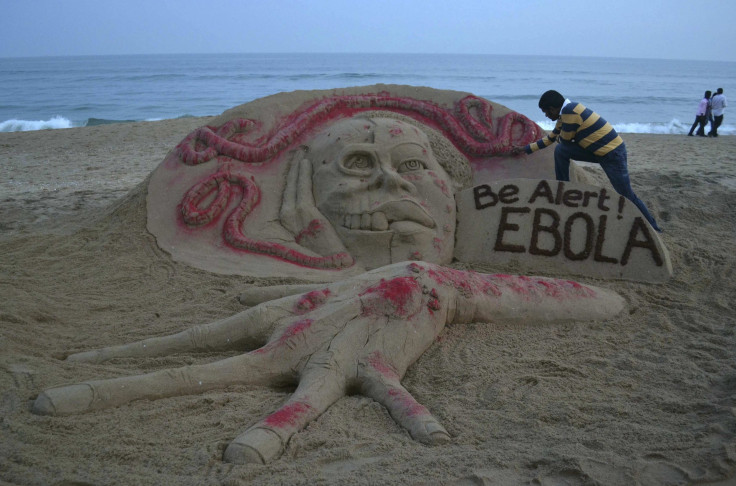 India is conducting mock drills and installing surveillance systems at various ports of entry across the country in an effort to preempt an Ebola outbreak, according to local reports. The move comes amid a warning from the World Health Organization, or WHO, on Tuesday, that nearly 10,000 new cases of Ebola could be seen every week by December.
International airports and sea ports in the country will be equipped with thermal scanners, similar to the ones used by Nigeria, according to the country's health officials. More than 22,000 passengers have already been screened in India and no cases of Ebola have been found yet, Reuters reported. The country's government will also order more thermal scanners, which reportedly played a major role in helping Nigeria curb the virus, and will train its health care staff to deal with suspected cases of Ebola.
"We have removed all stops to constantly upgrade equipment and retrain staff," Harsh Vardhan, India's health minister, said, according to Reuters, adding: "There is need for constant maintenance, frequent calibration."
Health officials at Indira Gandhi International Airport in the capital city of New Delhi conducted a mock drill on Wednesday to test the preparedness of the country's Ebola detection center, the Press Trust of India reported.
The country, which has been on high alert, since WHO declared the Ebola virus an international health emergency in August, has also opened 24-hour help lines to provide assistance to Ebola-related cases.
"Indian Council for Medical Research (ICMR) has short-listed 10 new labs specializing in virology to test for the virus," a senior official in the health ministry, said according to Hindustan Times, a local newspaper, adding: "It takes 24 hours for the test results, but in an emergency, these labs will have results ready in 12 hours."
Earlier this month, a Japanese tourist to India tested negative for the Ebola virus after she showed symptoms similar to that of the virus. Another person, suspected of having contracted the virus on a trip to Nigeria, also tested negative for the disease in October.
Indian officials have formed teams comprising of a general physician, a microbiologist, an epidemiologist and a nurse to quickly respond to suspected cases. The teams will undergo extensive training in the protocols set by WHO and the U.S. Centers for Disease Control and Prevention, starting Oct. 27, to handle the deadly virus, which has killed over 4,500 people and has infected more than 9,000, mostly in West Africa.
© Copyright IBTimes 2023. All rights reserved.