Ebola Alert: Six Indians Isolated At Delhi Airport Test Negative, More People Expected To Arrive And Be Tested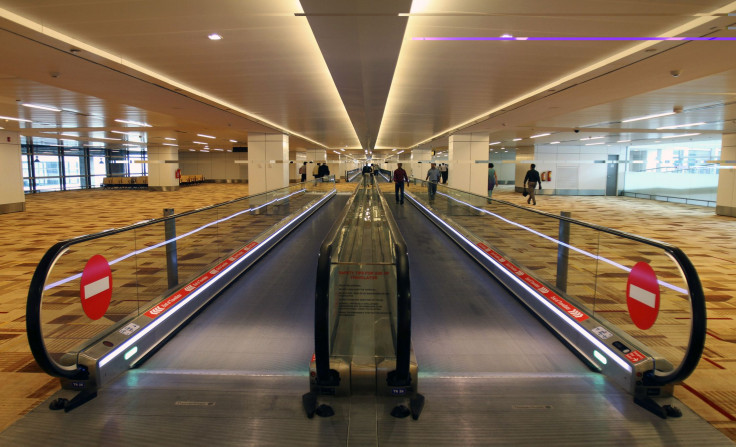 Update as of: 7:25 a.m. EDT:
The six Indian nationals who were isolated Tuesday after returning from Ebola-hit Liberia have tested negative for the deadly virus, NDTV, a local news network, reported.
Health officials are still waiting to test others who are suspected to have come in contact with Ebola patients and are expected to land in New Delhi and Mumbai on Tuesday.
Update as of 2:43 a.m. EDT:
Six passengers who reached New Delhi airport on Tuesday have been isolated by authorities, according to a
report
from Times of India, a local newspaper. The passengers' luggage too was isolated, and the country's health officials reiterated that the measures are precautionary, the report added.
Twnety-two Indian passengers from Ebola-hit countries have landed Tuesday in New Delhi, of which some will continue their journey to Mumbai, NDTV, a local news network, reported, adding that two other flights with 66 Indian nationals landed late on Monday night in Mumbai, but no passengers were isolated or required to go through further tests.
India is gearing up to receive more than 100 of its citizens, travelling back from Ebola-hit Liberia, who are expected to land at airports in New Delhi and Mumbai on Tuesday. Authorities have reportedly already isolated three passengers, who travelled to Mumbai from Doha via New Delhi, at a government hospital to be tested for the deadly virus.
Nearly 112 Indians from Liberia will travel on seven different flights and arrive at two of the country's busiest airports, NDTV, a local news network, reported, adding that local authorities are preparing measures to quarantine them. The Indian passengers from Liberia will be directly moved to designated hospitals while a total of 1,250 other passengers on these planes will also be tested for the deadly virus, and passengers who do not show any symptoms will be cleared to go through customs.
"We are isolating 120 beds. We have been told that more than 100 passengers are suspected to have been exposed to Ebola," Dr. Shreedhar Kubal, a government health official in Mumbai, said, according to Indian Express, a local newspaper, adding: "Right now, we are focusing on creating beds for suspected cases. Isolation chambers are not immediately possible."
The passengers are travelling on Ethiopian Airlines, Emirates, Etihad Airways, Qatar Airways, Jet Airways (India) Limited (BOM:532617) and South African Airways.
Mumbai International Airport Limited, said in a statement, according to NDTV: "As part of the tentative plan, the aircraft will be first taken to a remote bay and all passengers will be screened at the step-ladder exit after the arrival of flights at the Chhatrapati Shivaji International Airport."
Authorities have reportedly said that the screening for transiting passengers is only a precautionary measure as they would have been tested at other airports if they had shown any symptoms.
"The asymptomatic cases are not infectious and can be quarantined with other suspected cases in the same ward. Only when we are sure that they are infected, will we isolate them in totality," a senior doctor from the Mumbai municipal government, said, according to Indian Express, adding that only the end stages of the virus are infectious.
Meanwhile, a Nigerian man who was being tested for Ebola in Mumbai has tested negative for the disease that has already killed at least 1,427 people, mostly in West Africa, local reports said. On Monday, one of three doctors being treated in Liberia with the experimental drug ZMapp, died on Sunday, Associated Press reported, citing health officials.
© Copyright IBTimes 2023. All rights reserved.