India Navy Warships: 200 Warships To Be Added By 2027 As Naval Expansion Planned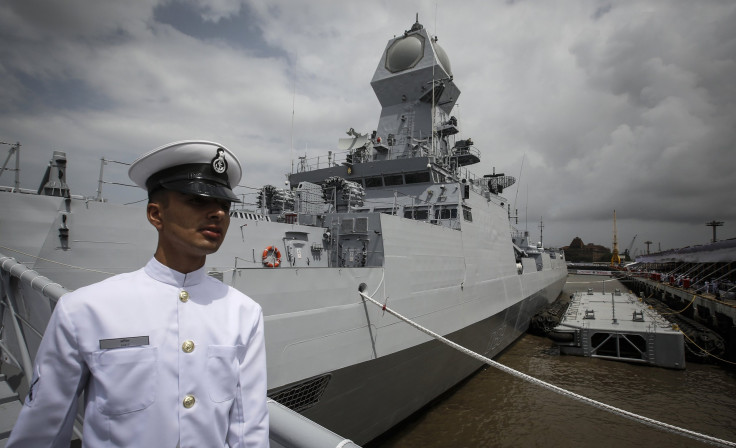 The Indian Navy has announced an ambitious plan to add 200 warships to its fleet by 2027 in a move that would more than double the current fleet of 137 ships. Naval officials also confirmed deals for six new submarines and to add three aircraft carriers to each of the three naval commands.
"The government has given approvals for six new SSNs (nuclear-powered submarines) earlier this year," Vice Admiral P Murugesan, the Vice Chief of Naval Staff told India's Economic Times in an exclusive interview. India is typically tight-lipped about confirming the country's nuclear fleet, refusing to comment on the existence of a project to develop a nuclear missile submarine. Now, the naval official has confirmed tangible developments.
"We have started work but still are at the pen to paper stage," the Vice Chief said. "These things take time but we will be able to improve on the timelines that the pioneers have set which typically took over 15 years for such a project."
<iframe width="560" height="315" src="https://www.youtube.com/embed/ZhM6ogw_Lks" frameborder="0" allowfullscreen></iframe>
At present, India's shipyards add to the fleet at a rate of 4-5 ships a year. In order to hit the target by 2027, India's ship manufacturers will have to ramp up production exponentially. Instead, experts say that India will likely turn to purchasing foreign ships to supplement the fleet as the South Asian nation grows as one of the world's largest foreign arms importers.
In the past, Russia has been the biggest exporter of arms to India and could make a bid for a ship deal. However, the U.S. has also reportedly been increasing its arms exports to India in recent years, the National Interest reported.
It is believed that India's plans to fortify its Navy on such a substantial scale had much to do with competing against China's rapidly expanding military and ambitions. As Chinese funding and presence in disputed territories such as the South China Sea and East China Sea continued to be a central concern for multiple Asian nations and their western military allies, India has become more wary about its own shared borders with China and sovereignty claims.
© Copyright IBTimes 2023. All rights reserved.