India To Spend $1 Trillion Building Roads, Ports To Get Moribund Economy Buzzing Again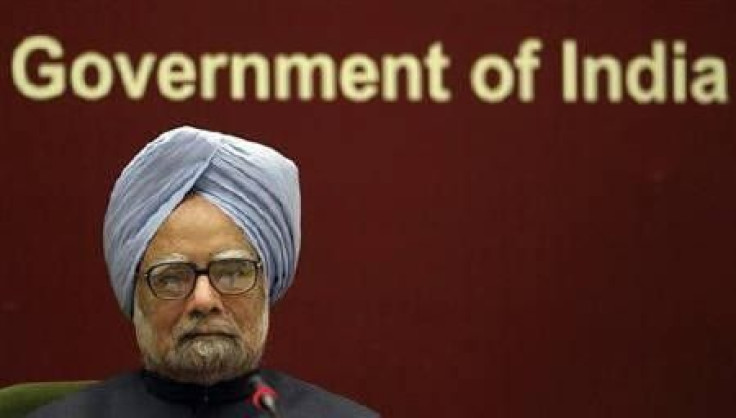 The Indian government has unveiled a plan to spend heavily on infrastructure projects to boost the nation's faltering economy.
Under a program that envisions the expenditure of $1 trillion over the next five years, India will construct new roads, highways, airports, seaports, among other endeavors, amid worries that the economy is slowing due to currency weakness, inflation and tepid domestic demand.
Last week, the government reported that the economy grew by 6.5 percent in the latest fiscal year, robust by western standards, but the poorest performance for India in almost a decade.
Prime Minister Manmohan Singh, who has come under criticism for his handling of the economy, seeks to revitalize growth and restore confidence of foreign and domestic investors by enacting a series of big-ticket investments.
Singh wants the Indian economy to be humming along at 9 percent annual growth again.
Specifically, the government wants to construct 9,500 kilometers (5,900 miles) of new roads; three new airports at Navi Mumbai, Goa and Kannur; engineer an upgrade to international standards of three or four other existing airports, and also build two new seaports in the coastal states of Andhra Pradesh and West Bengal. The latter two projects would cost an estimated $3.68 billion, the government noted.
In these difficult times, we must do everything possible to revive investment and business sentiment, both public and private, said Singh during a meeting with cabinet ministers.
Singh warned, however, that the state alone could not incur the hefty $1 triillion price tag for these massive investments.
Therefore, importance is being given to public-private partnership. Achieving targets in key infrastructure sectors is key to success and will inspire confidence about the overall economic growth rate, he said.
India's weak and spotty infrastructure has been blamed for curtailing the country's economic growth potential -- shaving off up to 2 percent in annual GDP, by some estimates.
K. Venkatesh, managing director, L&T Infrastructure Development told India's NDTV network: "The government should set milestones for infrastructure projects, which should be monitored."
A Subba Rao, chief financial officer of GMR Infra, a company that is expected to win some of the infrastructure contracts that the government will award, told the network: "This is an excellent development to improve the sentiment across the [infrastructure] sector. If infrastructure will not grow, the economy will not grow."
However, some foreign companies may also benefit from India's surge in infrastructure upgrades.
Chen Yuan, the head of China Development Bank (CDB), said Chinese companies want to get in on the action, too.
"Our loan exposure in India is $4.4 billion, mostly in infrastructure, telecoms and roads," he told The Hindu newspaper.
"The CDB has had a resident country team in India since 2007, and our cooperation with India has been very important. We look forward to increasing this."
Montek Singh Ahluwalia, deputy chairman of the government's planning commission, said an improvement in infrastructure would restore investor confidence in India's growth story.
"If we achieve close to those [infrastructure development] targets, investors will recognize that the doubts that they may have had about decision making in India are ill-founded," he told The Economic Times.
© Copyright IBTimes 2023. All rights reserved.