India's Launch Of Heavy Communication Satellite Fails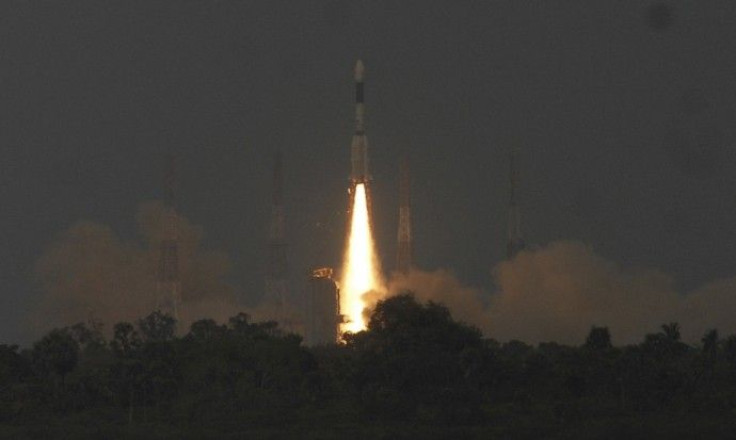 India's advanced GSAT-5P communication satellite launched on Saturday disappeared in plumes of smoke within seconds after blastoff.
The vehicle, launched from the Satish Dhawan space centre at Sriharikota in the southern state of Andhra Pradesh, developed an error soon after liftoff and took a higher angle in the flight, explained K. Radhakrishnan, chairman of the Indian Space Research Organization. That caused a higher stress, breaking up the vehicle, he said.
The satellite was to replace the old INSAT 2E to ensure continuity of telecom and television services. The geosynchronous satellite launch vehicle was India's heavy rocket carrying the 2,310 kilogram GSAT-5P.
It was originally scheduled for launch on Dec. 20 but a leak in the Russian-made cryogenic engine during the pre-countdown process delayed its liftoff. The rocket had cost ISRO nearly 1.75 billion rupees ($38 milion) while the satellite cost 1.25 billion rupees ($27 million).
ISRO has increased the carrying capacity of the GSLV series from 1,530 kg in 2001 for GSAT-1 to 2,220 kg for GSAT-4 in April 2010. The GSAT-5P was heavier with a payload of 2,310 kg and 36 transponders to enhance the agency's transponder capacity from 200 to 235.
The GSAT-4, launched in April, too failed as the rocket carrying it plunged into the sea due to an engine failure.
It remains to be seen whether the Indian space agency's plan to launch Resourcesat-2, an earth observation satellite, along with two small satellites made in Singapore and Russia on January 20, 2011 will be on schedule or not. Resourcesat-2 will be the replacement for Resourcesat-1, launched in 2003. For some time, both will work together, ISRO director of publications and public relations S. Satish had earlier told the media.
In 2008 ISRO launched a satellite to orbit the moon but was abandoned a year later with failure of communication links. The agency is planning to send its first manned space flight in 2016.
© Copyright IBTimes 2023. All rights reserved.
FOLLOW MORE IBT NEWS ON THE BELOW CHANNELS