India's New Licensing Mandate On Imports Of Laptops, PCs May Hard-Hit Local Consumers
KEY POINTS
Importers will be required to apply for licenses to bring laptops, tablets and PCs into India
The Indian government has allowed some relief for imports under baggage rules
Several Indian companies have already begun producing their laptops domestically
In a surprise move to boost local manufacturing in the tech sector, India announced restrictions on the import of laptops, tablets, and personal computers. As per a notification released by the Indian Ministry of Commerce, importers will be required to apply for licenses to bring laptops, tablets, and PCs into the country.
"Import of laptops, tablets, all-in-one personal computers, and ultra-small form factor computers and servers falling under HSN 8741 shall be 'restricted' and their import would be allowed against a valid license for restricted imports," the notification issued Thursday read. Shipments that were ordered before the mandate would be allowed to enter the country without licenses until Aug. 31, Reuters reported, citing unnamed sources.
However, the Indian government has allowed some relief for imports under baggage rules. Under the exemption, one laptop, tablet, all-in-one personal computer, or ultra-small form factor computer, including those bought from e-commerce channels through post or courier, will not require licensing, provided applicable duties are paid.
While the government gave no definite reason behind the policy shift, analysts suggest the announcement could significantly impact the flow of imports. The development comes as the Narendra Modi government aims to accelerate the "Make in India" campaign amid a geopolitical shift of manufacturing out of China.
"The decision to completely restrict the import of laptops, tablets and personal computers by the DGFT's notification yesterday was unanticipated. This is a major decision - from being completely unrestricted to becoming thoroughly restricted. Looking at the import data of laptops as per the official database, and on a year-on-year analysis, there has been about a 22% decrease in import from April 2022 to the same time this year. Optimistically seen, it indicates a boost in domestic production. Also, the data shows that the import was largest from China, followed by Singapore, Hong Kong and Vietnam (by value). This decision, therefore, seems to be made in the direction of stimulating manufacturing in India and away from these Asian countries," Kaustubh Shakkarwar, Consultant, National Economic Forum, told the International Business Times.
"This market is one of the largest growing markets, with seemingly insatiable demand, and Indian Manufacturers will make the best of it. But the drastic nature of this shift would most likely cause a price spike, hurting the consumers and may create issues of black marketing. There is a need for supplemental safeguards against these unintended consequences that this decision brings," he added.
In recent years, India has introduced several measures to reduce its reliance on imports, particularly from China. Previously, its move to impose high tariffs on mobile phone imports helped the country accelerate domestic output, enabling a surge in local manufacturing to the tune of $38 billion last year.
In May, the Modi government announced a $2 billion incentive scheme to promote local IT hardware manufacturing, including laptops, PCs, and related edge computing kits, as per TechCrunch. The Production-Linked Incentive Scheme is aimed at amplifying local production by offering scale-based cash awards to businesses.
"The new rule could hard-hit companies like Apple, given that the company holds a 14% share of the laptop market in the country. While it has begun assembling its smartphones in India, it still imports all of its laptops and iPad tablets," Rahul Bose, a New Delhi-based tech consultant, told the International Business Times. "The move could force brands like Apple and Samsung to look for prospects to bolster local manufacturing of laptops and PCs also in order to cater to the Indian market. It could also mean that the wait for the launch of new models could increase for consumers."
Interestingly, a number of Indian companies, including Reliance Jio, have already begun producing their laptops domestically to attract local consumers. Earlier this week, business tycoon Mukesh Ambani-led Reliance Jio launched a new affordable laptop model, targeting students.
"The all-new JioBook is our latest offering catering to learners of all ages with its advanced features and seamless connectivity options," a Reliance Jio spokesperson said, according to Business Insider.
India's electronic imports, including laptops, tablets and PCs, reached approximately $20 billion in the April to June period, a sharp rise of 6.25% from the same period in 2022, as per Reuters. As per government data, laptops, tablets, and PCs account for around 1.5% of India's total annual imports.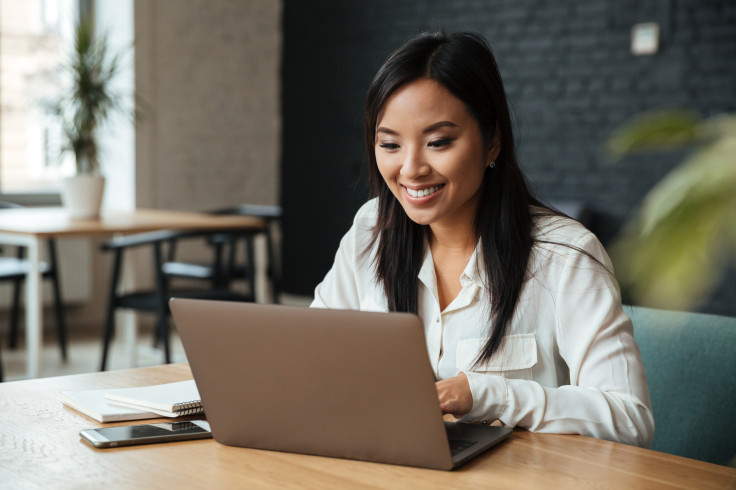 © Copyright IBTimes 2023. All rights reserved.