US Becomes India's Biggest Smartphone Export Destination, But Concerns Remain Despite Increased Shipments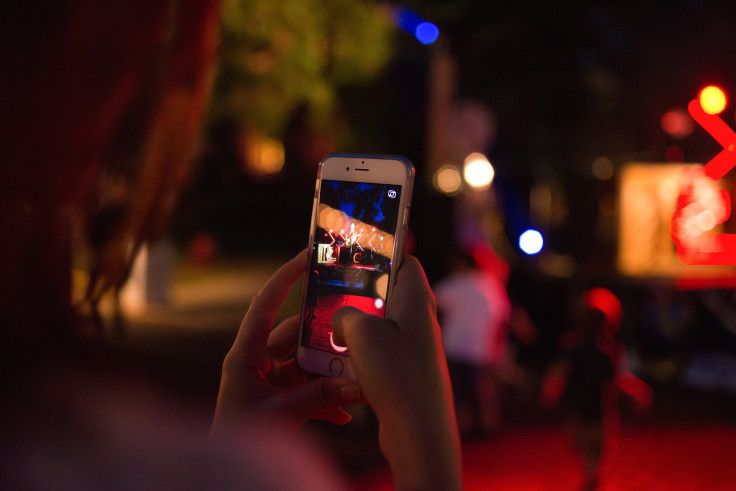 KEY POINTS
Data revealed that India exported $2.43 billion worth of smartphones in April-May 2023
Smartphone exports to the U.S. increased to $812.49 million in April-May 2023 from $92.2 million in April-May 2022
Experts believe the increase in smartphone exports does not yet reflect India's prowess in manufacturing
India's smartphone exports have significantly increased with the U.S. emerging as its largest export destination.
Data released by India's commerce ministry revealed the country exported $2.43 billion worth of smartphones in April-May in the fiscal year of 2023. This growth was powered by a multifold jump in smartphone shipments to the U.S.
Smartphone exports to the U.S. jumped to $812.49 million in the first two months of April-May 2023. In comparison, the smartphone exports to the U.S. for April-May 2022 was $92.2 million.
A third of the total smartphone shipments in April-May this year was to the U.S., followed by the UAE ($484.52 million), the Netherlands ($205 million), the United Kingdom ($151.33 million), Italy ($136.57 million) and the Czech Republic ($115.5 million).
India is emerging as an attractive destination for electronics manufacturing, with global tech giants considering the country for its portfolio of production bases. New Delhi has also implemented several schemes, such as the Product Linked Incentive (PLI), to attract foreign tech titans to India in order to boost its own domestic manufacturing capabilities.
"One of the main reasons for India turning into an export destination is due to the PLI scheme and monetary benefits for large companies who are willing to invest in India," Varun Krishnan, editor-in-chief of FoneArena, told International Business Times.
Under the PLI scheme, companies that meet the eligibility requirements can apply and enjoy benefits provided by the Indian government
"The reason behind the PLI is to position India as a potential manufacturing hub for mobile phones and their components while boosting their domestic manufacturing, creating more employment opportunities and promoting innovation and R&D," smartphone expert Ajay Sharma previously told IBT.
Another reason that is positioning India as a global manufacturing hub is the rising geopolitical tensions between China and the West. China has long been considered the factory of the world, but brands like Apple have recently undertaken attempts to diversify their manufacturing process out of China and are eyeing India as an attractive alternative.
"The urgent need to have an alternate supply chain to China, which had turned unfavorable due to several reasons which are predominantly political," is another reason that has contributed to India's rising smartphone exports, Krishnan said.
However, toppling China to be a manufacturing leader would still take time for India because most of the current manufacturing happening in the country is still related to assembling activities.
"Majority of manufacturing happening in India with respect to smartphones is still mostly assembly operations, which is not as easy as it sounds but still not as sophisticated as manufacturing," Krishnan added.
Former Reserve Bank of India (RBI) Governor Raghuram Rajan previously expressed concerns over India's PLI scheme and said the growth in smartphone exports does not reflect prowess in manufacturing.
"One key deficiency of the scheme is that the subsidy is paid only for finishing the phone in India, not on how much value is added by manufacturing in India," read a note shared by Rajan on social media in May. "This matters! It turns out that very little apart from assembly is done in India, though manufacturers claim they intend to do more in future. So India still imports much of what goes into the mobile phone, and when we correct for that, it is very hard to maintain that net exports have gone up."
The manufacturing value added by India will take place when the country starts making its own component parts like the processor, lens, batter, display and more.
Krishnan also said, "India needs to improve its capabilities in manufacturing and upgrade from assembly to full-blown manufacturing. This will only happen with fabrication units / fabs being setup here and also component manufacturing should take place here. Only then can India have good manufacturing prowess."
© Copyright IBTimes 2023. All rights reserved.