India's Supreme Court Criminalizes Gay Sex: Activists Outraged, Vent On Social Media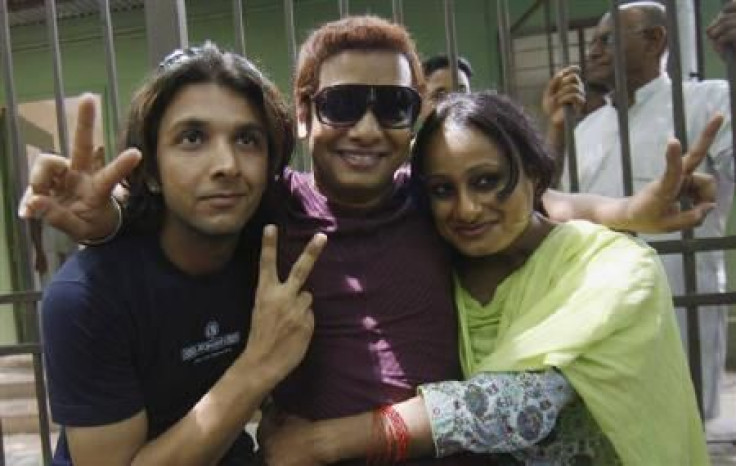 Politicians, human rights activists and others in India have condemned a ruling by the nation's Supreme Court which essentially criminalizes homosexual acts between two consenting adults, thereby delivering a huge setback to an embryonic gay rights movement in a deeply conservative society.
The top court reversed a ruling in 2009 by the Delhi High Court which had decriminalized gay sex, which itself had overturned a law originating in the British colonial era penal code which described homosexuality as an "unnatural offense." That code, which is now subject to a decision by parliament, provided for prison sentences of up to 10 years for those committing homosexual acts.
Anjali Gopalan, a gay rights activist, told the New York Times that she was "shocked" by the ruling. "This is taking many, many steps back. The Supreme Court has not just let down the L.G.B.T. community, but [also] the constitution of India," she said.
"Such a decision was totally unexpected from the top court. It is a black day," Arvind Narrain, an attorney for a gay rights groups called for the Alternative Law Forum, said BBC reported. "We are very angry about this regressive decision of the court."
G. Ananthapadmanabhan of Amnesty International-India also condemned the ruling. "This decision is a body-blow to people's rights to equality, privacy and dignity," he said in a statement. "It is hard not to feel let down by this judgment, which has taken India back several years in its commitment to protect basic rights." Amnesty further characterized the Court's move as "a black day [for] freedom in India."
"The Supreme Court's ruling is a disappointing setback to human dignity, and the basic rights to privacy and non-discrimination," Human Rights Watch, the New York-based campaign group, said in a statement. "But now the [Indian] government should do what it should have done in the first place and seek to repeal section 377 [the Indian penal code that criminalizes homosexuality]."
Colin Gonsalves, a human rights lawyer, fears the move will encourage police to increase harassment and abuse of gay people and couples across the nation, CNN reported. "It's a tremendous blow. It's unprecedented for a court with a long history of expanding rights to reduce dignity not protect it," said Gautham Bhan, an activist, according to the Guardian.
Some well-known Indians also criticized the court. "Today is a great day for prejudice and inhumanity and a bad day for law and love. But law develops and love is resilient and prejudice will be beaten back," Vikram Seth, the gay author, told the NDTV news channel. "I wasn't a criminal yesterday but today I certainly am. And I propose to continue being a criminal. But I do not propose to ask the permission of their lordships when deciding who to love and whom to make love to."
The Times News Network news agency of India reported that Indians also jumped on social media to mock the court's ruling. Taslima Nasreen, the exiled Bangladeshi author, tweeted: "India banned love. Shame!" Author Chetan Bhagat also blasted the judges: "What?! Consensual gay sex ruled illegal in 2014? Shows you how badly India needs new young leaders with a modern outlook." Someone calling himself "Overrated Outcast" quipped: "Thank you Supreme Court for putting millions of Indians back under colonial rule."
Pink News, a European gay news service, noted that some voices abroad also questioned the Indian court. "It is shameful that this colonial law, which we Britons are sadly responsible for, will enter into force again," Sir Graham Watson MEP, Chair of the EU-India Parliamentary Delegation and Member of the LGBT Intergroup, said."I call on our colleagues in the Parliament of India to take bold and urgent action, and finally repeal Section 377 for good."
Ulrike Lunacek MEP, Co-President of the LGBT Intergroup, declared: "I am shocked by this major step back by the Indian Supreme Court. This doesn't speak well of the world's largest democracy, where LGBT people must be able to live their lives without fear of being arrested or prosecuted. This is one closet door that won't close again, and I'm confident [India's] Parliament will eventually overturn today's ruling. All EU Member States and High Representative Catherine Ashton must insist on full decriminalization of homosexuality immediately."
Here are some other tweets that took a dim view of the court ruling:
© Copyright IBTimes 2023. All rights reserved.
FOLLOW MORE IBT NEWS ON THE BELOW CHANNELS