India's top 3 IT firms offer promotions, hikes to boost employee retention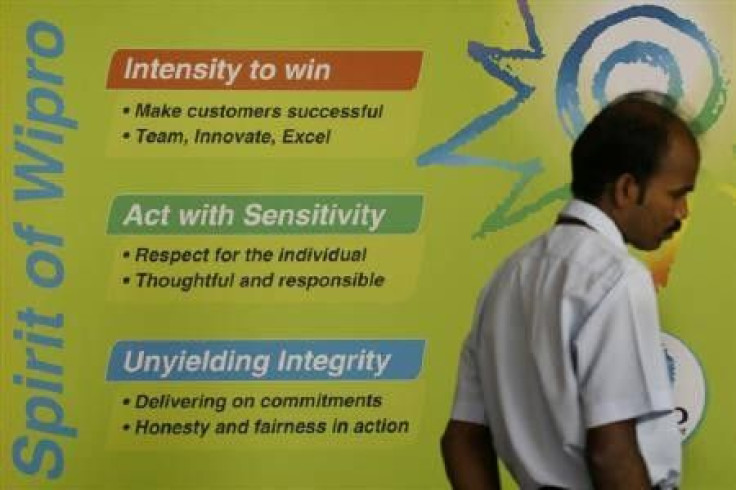 India's top three software services companies Tata Consultancy Services (TCS), Infosys Technologies Ltd and Wipro Ltd are all set to award their employees promotions and reward them with bigger hikes and perks come 2011 to retain best talent amidst competition from their rivals, The Economic Times reported.
The top three companies also plan to hire about 100,000 people in 2011, which is much higher than the 20,000 people they hired last year.
The Indian information technology industry expects to hire 200,000 people over the year 2011 compared to 80,000 hires in 2010.
While TCS plans to double the number of promotions next year, Infosys and Wipro are set to give at least 100 variable pay with double-digit salary hikes next year that is returning after 2005-07 when 13 percent to 15 percent wage hikes were offered.
TCS, which witnessed an increase in employee attrition to 14.1 percent during the September quarter, has kicked off an initiative to raise the number of promotions especially for mid-level managers to check attrition, the report said citing a person familiar with the company's HR strategy.
India's number one software services company, which declined to comment, had disbursed an average hike of 10 percent six months ago and had also paid out a quarterly variable pay of 150 percent for the second quarter to retain engineering and project management staff.
Employees in the three to eight years experience band account for 40 percent to 43 percent of wage costs of delivery cost it translates to about 15 percent to 16 percent of revenue, the report quoted a CLSA research titled 'Manpower Crunch' as saying.
The biggest battle is for engineers with 1 year to 3 years experience, professionals with experience of managing complex projects for large customers are also among the most sought. The report also said inflationary pressures in three years to eight years experience band could impact margins adversely.
"We expect the good times to continue," Nandita Gurjar , Group Head (HR) of Infosys was quoted as saying.
Infosys plans to hire 36,000 new employees by March 2011, and has set aside over 6 billion rupees for disbursing increments which include promotions for almost 20,000 employees.
However, the company refused to disclose further details but the report quoted Gurjar as saying that 2009 was a bad year and that all promotions were frozen.
On the other hand, India's third largest software services company expects to announce salary hikes in February even as it lagged its peers and competitors hiring and offering matching increments with that of its rivals last year.
Meanwhile, Cognizant Technologies is offering up to 200 percent of assured variable pay to its employees. By December this year, it will have offered promotions to almost 30 percent of 26,000 of its staff.
"In addition to promotions, we will also share the success of calendar 2010's performance with our employees through very strong variable compensation payouts for the year," R Chandrasekaran, president and managing director of Cognizant was quoted as saying.
Wipro, for instance, reversed the hiring trend last year to beat recession. It switched to just-in-time hiring and made offers to experienced professionals who could be productive from day one as the industry traditionally picked up 60 percent to 70 percent of staff from campuses and poached nearly 30 percent to 40 percent experienced professionals.
However, IBM and Accenture have together made about 25,000 campus offers during the past month that will allow them to offer higher wages as the latter plans to hire nearly 40,000 staff over the next 18 months.
The report quoted E Balaji, chief executive of Ma Foi Ranstad as saying that employee stock options will make a strong comeback.
He said companies will also continue to remain generous with pay packages but the big change will be that they will invest a lot more in training and development. "Acquiring talent is much more expensive than grooming talent," he said.
Cognizant is offering restrictive stock options to its top management which is linked to company's growth. It is offering double the number of stock options if the company registers over 35 percent growth and crosses the $6-billion mark. If the company grows by 20 percent its top executives would get only half of the stock options offered as part of their compensation.
Companies are also beginning to look beyond just salary hikes, the report said. "Salary hikes will continue to remain strong and innovative incentives like holidays with families, etc, will come back in a big way. We believe the top four or five IT companies will be more vulnerable because their employees are in greater demand," said Namr Kishore of staffing services firm Manpower India.
© Copyright IBTimes 2023. All rights reserved.