India's 'Unnecessary' Coal Power Expansion Hampering Its Transition To Renewable Energy: Expert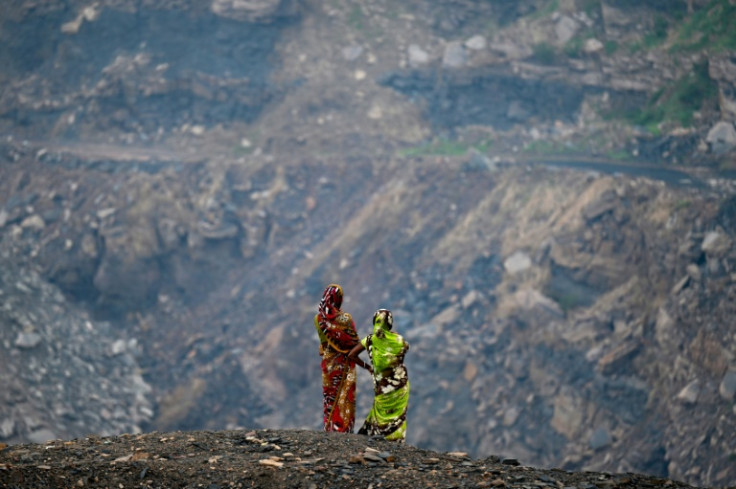 KEY POINTS
India had not approved any coal power plants for the grid in 2022
The country has enough coal power capacity to meet energy needs, but still faces a power deficit crisis
India, much like China, is persistently reliant on coal and falls back on it when there is an energy crunch
The heavy dependence of India's energy sector on coal is hampering the country's transition to green energy, experts believe.
India, which did not approve any coal power plants for the grid in 2022, green-lighted several coal plants in 2023. This expansion of India's coal power capacity was deemed "unnecessary" as the current coal capacity was enough to meet the country's needs, and also because this would be a setback to meeting its ambitious green energy targets.
"India has enough coal capacity online and more than enough in the pipeline to meet its current and future electricity demand, provided we progress on renewable energy as planned. If the limited finances are further invested in possible future stranded coal assets, it will hamper the growth and development of clean energy solutions as well as bring down the efficiency of the power system, ultimately raising the cost to consumers," Sunil Dahiya from the Centre for Research on Energy and Clean Air (CREA) told International Business Times.
At the moment, India is actively developing 65.3 GW of coal power capacity. About 30.4 GW of this is under construction, while 35 GW is in various pre-construction phases, according to a report by Global Energy Monitor (GEM) and CREA.
More than 8 GW of non-captive coal-fired power plant capacity in active construction was deemed "unnecessary" and nearly all the plant capacity that was in the pre-construction phase was "not needed," the report said.
Despite having enough coal capacity, India still buckles under a power deficit crisis, especially during extreme temperatures. This energy crisis is mainly triggered by management issues and not due to fuel shortage or infrastructural issues, the analysis found.
"India faced power shortages over previous years because of mismanagement of coal mining/evacuation and management of power generation sources; it wasn't because of a lack of enough power generation capacity or mining capacity, so adding more such capacities isn't the solution to such power crises," said Dahiya.
It is believed that the better utilization of existing resources would be a better solution to meeting power shortages instead of making investments to increase coal capacity.
"As of 12th August, out of the installed coal+lignite capacity of 210.5 GW, only about 162.5 GW was online, leaving ~48 GW capacity non-operational, meaning that the increased demand can be met with better utilization of the existing generation capacity," Dahiya said. "The peak demand in India was seen in June 2023 at 223 GW, and the coal-based power stations for that month operated at 70% PLF (Payment Load Factor), leaving scope for optimal operation of these units to meet higher demand."
Dahiya also noted that accelerating the transition to green energy could also help avoid power deficit issues as well as help India break free from the vicious cycle of depending on coal.
"The development of decentralized renewable energy, which can be developed fast, is the most efficient way to help avoid such crises with better management of existing power systems," Dahiya said.
"If India adds enough clean energy from renewable sources as planned by 2030, India's coal demand for power generation will peak by 2027, which means India doesn't have to add new coal-based power plants, and all future growth in demand will be met by efficient usage of existing assets and new renewable energy sources," he added.
India is not alone in the vicious cycle of countries falling back on coal when there is an energy crunch. From the same Asian neighborhood comes China with a similar story of being persistently reliant on coal despite Beijing's strides in wind and solar energy.
China, one of the world's top greenhouse gas emitters, is well on track to meet its green energy targets about five years ahead of schedule. Yet, Beijing has not addressed the issue of the country's reliance on coal.
"Given China's outsized role in adding to carbon pollution, it needs to move away from coal power-- fast. Yet when clean power runs short, including when climate-fueled drought shuts hydropower plants down, China falls back on coal. To succeed at emissions reduction, China needs to break that cycle," Alice C. Hill, the David M. Rubenstein senior fellow for energy and the environment at the Council on Foreign Relations, previously told IBT.
© Copyright IBTimes 2023. All rights reserved.