Infographic: Which Countries Have Banned Or Are Planning To Ban Huawei?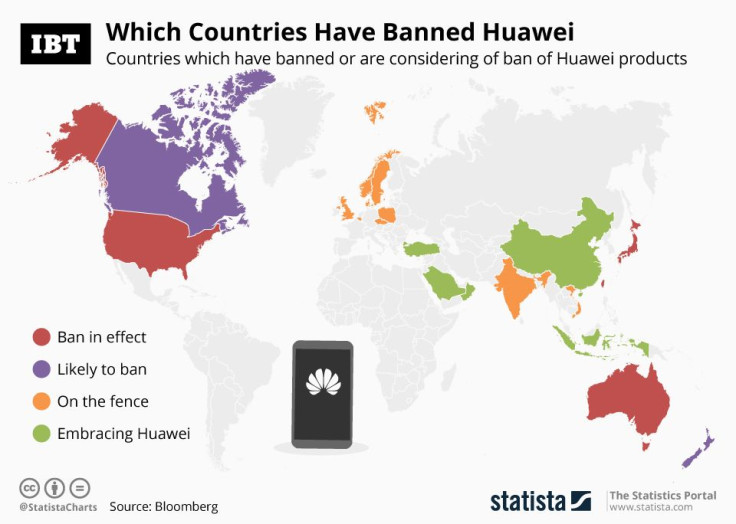 The countries that have banned products by the Chinese smartphone and wireless technology company Huawei represent approximately one third of the world's GDP, according to reporting by Bloomberg. As of March 2019, Australia, Japan, Taiwan and the U.S. have decided to ban and phase out the company's products. These countries make up 32.6 percent of the world's GDP, according to The International Monetary Fund.
Canada and New Zealand are likely to follow suit, but several European countries including Denmark, Sweden and the UK are still on the fence. A ban might prove especially difficult in Europe, where Huawei is now supplying a third of telecommunication systems, up from next to none a decade ago.
After the U.S. unveiled a high profile case against Huawei in January, which includes allegations of fraud, stealing of trade secrets and skirting U.S. sanction against Iran, many fear that the company is not independent enough from the Chinese government and might be an entryway for spying, especially among the implementation of new 5G technology around the world for which Huawei is a possible supplier.
FOLLOW MORE IBT NEWS ON THE BELOW CHANNELS