'Injustice 2' Story Trailer Reveals Green Lantern, Green Arrow, Captain Cold On Roster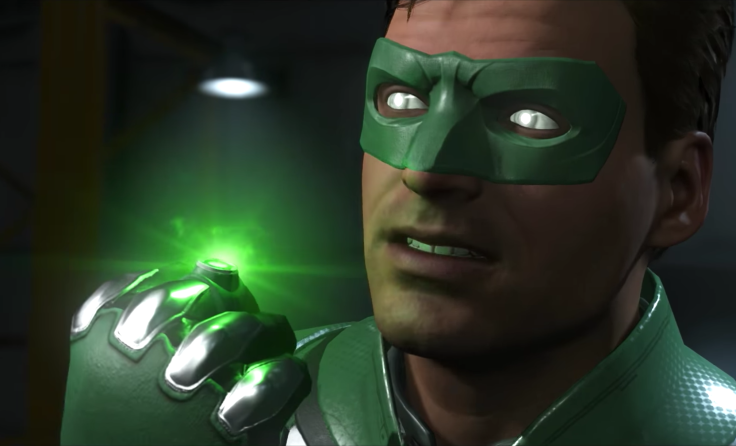 NetherRealm has released a new story trailer for Injustice 2 and it focuses on Batman. The new trailer also confirms additional characters that will be joining the roster of the upcoming DC Comics fighting game, including the Green Lantern.
The new Injustice 2 trailer is the second part of the Shattered Alliances series. It opens with Bruce Wayne stating that Superman is now behind bars because he was incapable of seeing that his good intentions were leading to tyranny. "That's how our greatest hero became our greatest threat," he says.
The trailer delves into more of the story elements of Injustice 2 and it shows that Bruce Wayne is now recruiting to form a group to counter Superman's. We get to see Green Arrow joining Batman's team as well as Green Lantern, who appears to have redeemed himself from being the Yellow Lantern from the first game, as pointed out by Gizmodo.
The trailer also reveals that Harley Quinn will be on Batman's side once again, and it looks like Gorilla Grodd has formed a super villain team of his own. We get a quick shot of Grodd's team and we can clearly see on the far right that Captain Cold is part of it.
'Injustice 2' Roster, Characters
There's also a quick scene where The Flash is fighting Reverse Flash. This might also confirm that Reverse Flash will officially be part of the Injustice 2 roster. In Injustice: Gods Among Us, Reverse Flash was only an alternate skin for The Flash.
So far, NetherRealm has confirmed 25 characters that are part of the Injustice 2 roster including Doctor Fate, Blue Beetle, Deadshot, Braniac, Poison Ivy, Atrocitus, Cheetah and Braniac. Darkseid is also available for those who've already pre-ordered the game. Looking at the official Injustice website, it looks like there are 32 more that haven't been revealed yet.
The Injustice 2 release date is slated for May 16 on the PlayStation 4 and Xbox One.
© Copyright IBTimes 2023. All rights reserved.