Inside Kurdish City Of Cizre, Civilians Caught In Clashes Between Turkish Government, Kurdish Militants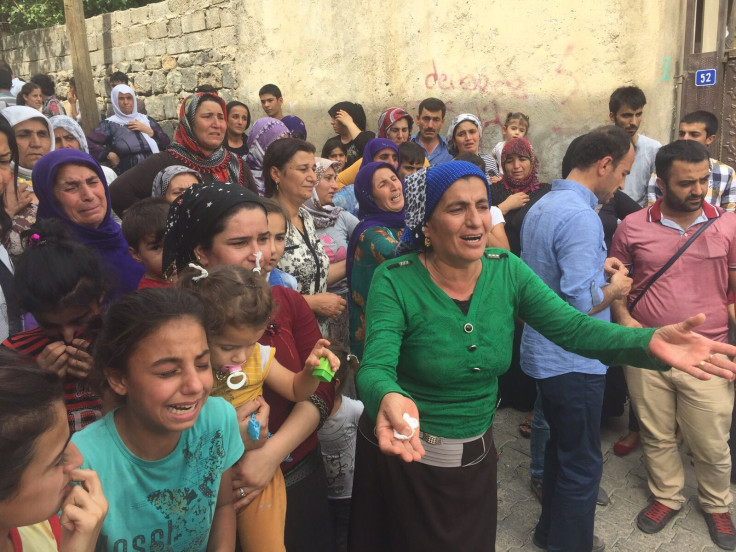 BEIRUT -- A 10-year-old girl was killed on the fourth day of the ongoing clashes between Turkish security forces and Kurdish residents inside the locked-down Kurdish city of Cizre in southern Turkey. The government had enforced a curfew on the city's 120,000 residents, banning any entry or exit, so Cemile Cagırga's mother was not able to give her a proper or timely burial. Her daughter's body remained in the family's kitchen freezer for another three days until the curfew was briefly lifted.
"Nobody can come in or out. We've been trying to contact [our family members], but we don't know if they're dead," Heval Soro, a Kurdish activist from Turkey currently in Sweden, told International Business Times. The curfew was briefly lifted Saturday so that families could bury their loved ones, but before then "the bodies of those who were already dead were kept in fridges so they don't smell."
The Turkish government described the events in Cizre as "anti-terror raids" against militants of the Kurdistan Workers' Party (PKK), a group that has been on the U.S. State Department's list of designated foreign terrorist organizations since 1997. However, pro-Kurdish groups claimed they are part a broader campaign to diminish support for Kurdish political parties before the snap elections set to take place in the country Nov. 1, when Turkish President Recep Tayyip Erdogan hopes to consolidate power by wedging pro-Kurdish parties out of parliament.
Erdogan's Justice and Development Party (AKP) failed to secure a majority in Turkey's elections in June largely because candidates fielded by a pro-Kurdish party were elected to parliament for the first time not as independents but as party members. The pro-Kurdish Peoples' Democratic Party's (HDP) electoral gains in parliament prevented Erdogan from holding a referendum on a new constitution that would have given him "sweeping executive powers," columnist Asli Aydintasbas wrote in the Turkish Daily Milliyet.
However, Erdogan gave the AKP another chance last month when he called for snap elections, citing concerns over Turkey's worsening security situation.
"Out of fear of losing power or, worse still, being held accountable for their deeds, the AKP has cast Turkey into an inferno," the HDP said in a statement sent to journalists Tuesday. "Realizing that they will not be able to achieve their desired results in the elections, there has been an exponential increase in violence and violations of rights."
The call for snap elections came after a 20-year-old Turkish Kurd accused of having ties to the Islamic State group detonated explosives at a Kurdish activist gathering in Suruc, a town on the Turkish border with Syria. However, several Kurdish groups blamed the Turkish government for the attack, claiming that Erdogan covertly encouraged attacks on Kurds by the militant group formerly known as either ISIL or ISIS.
Days after the attack in Suruc, PKK militants opened fire in Turkey, killing two Turkish police officers and breaking the 2013 ceasefire between the two sides. Turkish armed forces retaliated by targeting PKK positions in both Iraq and Syria. At least 100 members of Turkish security forces and hundreds of Kurdish militants have been killed since the ceasefire fell apart.
Kurds constitute roughly one-fifth of Turkey's population, but they have a strained relationship with Turkish nationalists who have been fighting the PKK for decades. In the past two weeks, curfews were simultaneously imposed on several Kurdish cities in southern Turkey.
The Kurdish activist Soro, who lived through some of the deadliest clashes between Turkey and the Kurds during the 1990s said the attack on Cizre is "the worst it's been in 20 years. They want blood. They only want to kill Kurds, and now the PKK won't show mercy either."
Armed with guns and tanks, Turkish security forces surrounded Cizre for the past eight days, preventing anyone from entering or exiting -- even during periods when residents had no water, food or electricity. Violent clashes took place between Kurdish fighters and Turkish armed forces within the siege, forcing residents to hide from gunfire in their basements.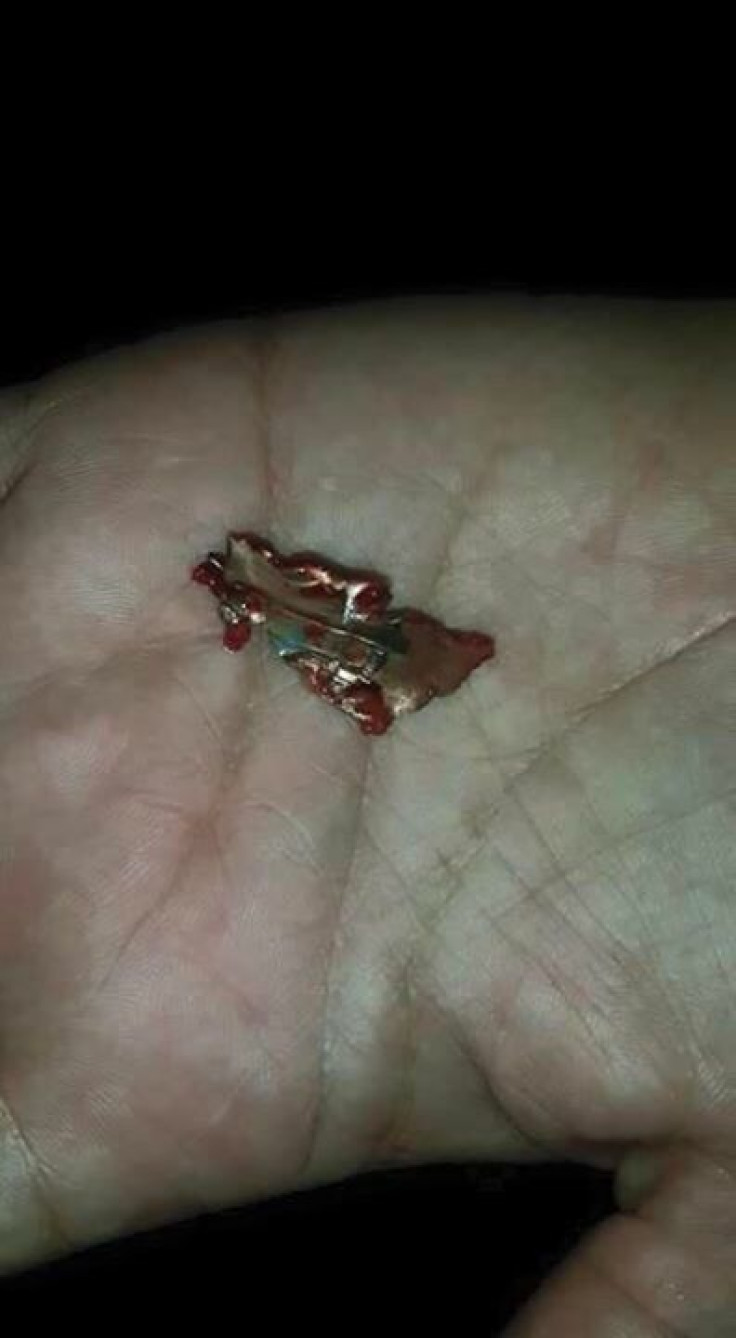 The Turkish government reportedly cut all telecommunication services in the Cizre area during the curfew. Some residents were able to get a feeble connection to contact their family members abroad by climbing on the roofs of their homes, said Soro, who has several relatives still inside the city. That thin connection to the outside world disappeared in Cizre, though, when Turkish security forces stationed snipers atop buildings.
"I have received serious allegations of disproportionate use of force by security forces against civilians," Nils Muiznieks, the Council of Europe's commissioner for human rights, said in a statement. "I urge the authorities to ensure immediate access to Cizre by independent observers in order to dispel the rumors of human-rights violations."
Inside Cizre, activists and journalists were still able to slowly send information to the outside world. The limited information worried human-rights activists and pro-Kurdish groups alike. The HDP arrived in Cizre to defend Kurdish civilians, but the Turkish government denied them entry.
"We will not allow them [the HDP] to go to Cizre. It is our duty to protect them," Interior Minister Selami Altinok told reporters Sept. 10. "Once our activities have been completed as soon as possible, we want to lift the curfew."
When the Turkish government briefly lifted the curfew Saturday, families had an opportunity to bury their loved ones. At the same time, photographs began to emerge of the siege, showing civilian shops and homes reduced to rubble by "mortar fire," according to the HDP statement sent to journalists. Amateur videos taken by residents showed sobbing parents bent over dead or wounded children.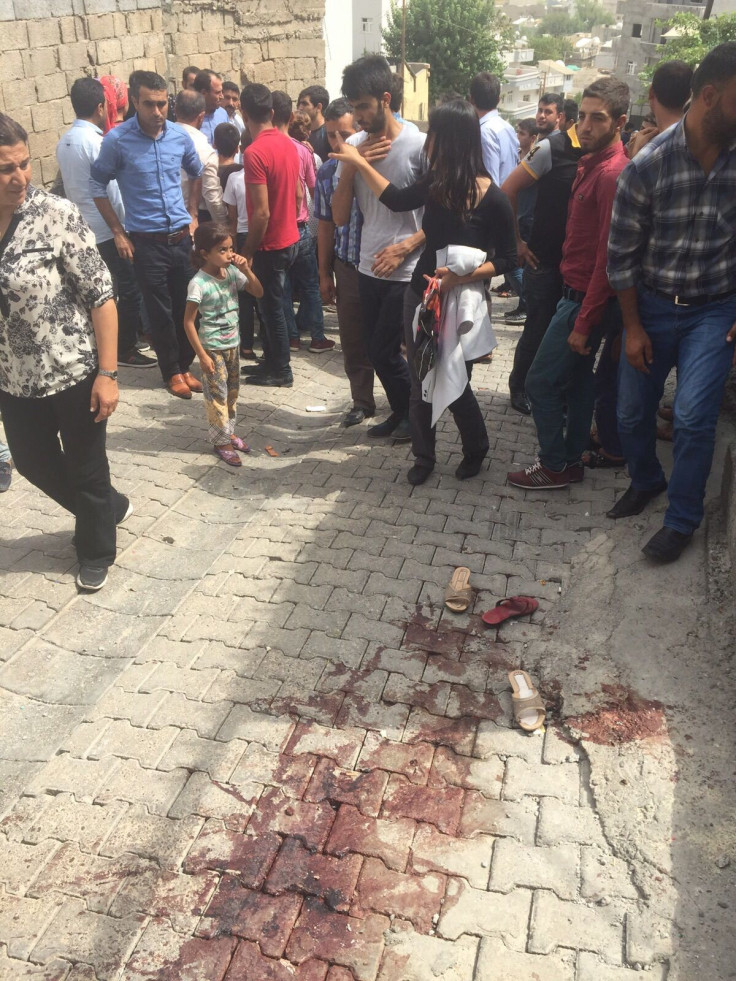 "When they lifted the state of emergency on Saturday, everybody saw how the government destroyed Cizre," Nazmi Gur, the HDP's vice co-chair in charge of foreign affairs, told IBT.
The death toll in Cizre is hard to determine. The Turkish Interior Ministry said 32 PKK "terrorists" and one civilian were killed during the "anti-terror" operation there, but activists and Kurdish political parties claimed the majority of victims were civilian. At least 21 civilians were killed in clashes and the youngest victim was just 35 days old, according to the HDP.
In Cizre, the decades of fighting have made some sympathetic to the PKK, which is seen as defending the Kurdish population. Some of the city's young people took up arms against Turkish security forces during the siege and journalists inside the siege said many of them were part of the Patriotic Revolutionary Youth Movement, believed to be the PKK's youth militant branch, according to Middle East Eye.
The Kurdish activist Soro claimed that these were merely civilians and said there were no PKK militants in the city. That said, he was confident that the PKK would avenge the residents of Cizre.
"It's not possible for the PKK to enter the city, but the PKK can hit them on the other cities to revenge them," Soro said. "They will, believe me, of course they will."
© Copyright IBTimes 2023. All rights reserved.